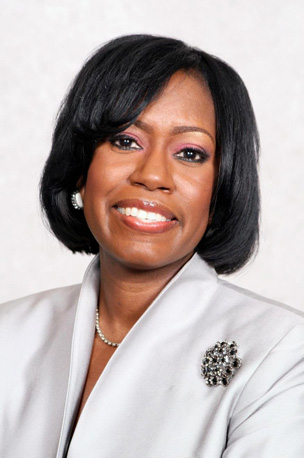 10 Steps to Destiny- #7 Never Give Up!
Written by Pastor Alonia Jernigan
I am a southern girl who grew up in a traditional Baptist church in Atlanta, Georgia. One of my fondest memories of going to church on Sunday mornings is Deacon Jesse Etheridge leading the song that said, "I believe I'll run on, see what the end will be...there's something at the end that's waiting for me." In addition to "I believe I'll run on, the other verses said, "I believe I'll pray on, I believe I'll sing on, I believe I'll fight on."
Now that I'm all grown up, I've pretty much embraced the contemporary genre of Gospel music. Nonetheless, the roots of traditional hymn singing and Gospel music are still deeply embedded within. There's something totally phenomenal about the songs of old! Our mothers and our fathers sang from the depths of their souls and, perhaps unknowingly, inspired generations to come. I'm sure they also sang themselves out of their situations, too. It was songs like "I Believe I'll Run On" that helped build a firm foundation of faith and tenacity.
As I excitedly re-reviewed the manuscript of my upcoming book, The Pursuit of Destiny: Making 'Yes, I Can' a Personal Reality, I could not help but thank God for all that He has done in my life. More importantly, I couldn't help but thank Him for not allowing me to give up. Like so many others, I've had to overcome so many obstacles. I've had to cry what seemed like a river of tears. I've dealt with self-doubt, embarrassment from past failures, self-esteem and a plethora of other life issues. But the key to it all is to never give up. If we give up, we will never discover if we were really on to something or not.
Consider these real life situations:
· What if Joseph (from the book of Genesis) had given in to all that he endured in his lifetime: envy from his brothers, being sold into slavery, being falsely accused of rape, being thrown in prison? If he had given up and resolved to have a bleak outlook on life, he never would have become the governor of Egypt.
· What if one who was dubbed as too inexperienced and too liberal; one who was unduly scrutinized simply because he is Black; one who was called everything but a child of God simply because he decided to make the White House his home...what if he had given up? If he had given up, Barack Obama would not be President of the United States.
· What if a little boy had listened to his counselor when he told his mother, "Your son will make a great garbage man; that's all he'll ever amount to"? If he had given up, then Attorney Jock Smith would never have gotten the attention of Attorney Johnnie L. Cochran and gained national renown as one of the best trial lawyers in the nation.
· And what if a skinny little girl from Atlanta's East Lake community had put her pen down after losing everything she had when her magazine failed? That's me, my friends. But if I had given up, my works would have never gained me a nomination with the great Susan Taylor. My gifts would not have made room for me and they would not have put me in the presence of great men had I given up.
I can't tell you enough, people of God: DO NOT GIVE UP! I know life gets rough sometimes. But you cannot give up on your way to destiny. You may have to take a detour. You may even have to create a whole new path. You may have to stop and get a tune-up. You may have to stop and have an evaluation. That's okay. Do what you have to do. But after you've done what you need to do, I dare you to get back up. Dust yourself off. Dry your tears. Put your armor on and get ready to walk into your destiny. I am pleased to share that I am so very close to the breakthrough that I know God has for me. At the same time, though, I have to tell you that had I given up, I wouldn't be at this point. DON'T GIVE UP! DON'T GIVE UP! DON'T GIVE UP!!!
Pushing You Towards Destiny, I am
Pastor Alonia Jernigan
About the Author
Alonia Jernigan is an Atlanta-based award winning journalist, as well as an author, pastor, entrepreneur and destiny coach. She is known as an excellent writer, captivating and witty speaker and challenging teacher/trainer.

For more information, visit her online at

www.AloniaJernigan.com

or

www.Dream2Destinyonline.com

.