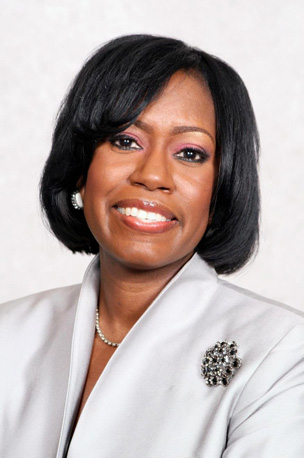 10 Steps to Destiny- #8 Get A Coach
Written by Pastor Alonia Jernigan
Once again, it's a pleasure to greet you here on www.PreachingWoman.com. Spring has sprung, and with the change of season should also come a new outlook on life. One such outlook comes in the form of our thoughts about having a coach. For various reasons, many are skeptical about engaging a coach. Some citations include:
(1) "I don't need anyone to help map out my life."
(2) "Having a coach says I don't have a strong handle on who I am."
(3) "My accomplishments speak for themselves. Therefore, why would I have someone to coach me further?"
(4) "The only people that need coaches are young people, those experiencing a career change or those who just have no direction in life."
While these are noteworthy statements, the truth of the matter is that every professional really does need a coach. We are daily evolving into the person that God would have us to be. Every day that we live is yet another day that should put us closer to our destiny. And coaches exist to provide us with the guidance and inspiration needed to help us to achieve our life's goals. Although we may be confident in our own abilities, it is the assistance of a coach that helps put our dreams just a bit closer within reach.
Nowadays, there are different names for coaches. While the most common kind of coach is a life coach, there are others to include career coach, public relations coach, fitness coach, empowerment coach, business coach, relationship coach, executive coach, lifestyle and etiquette coach, credit coach, finance coach, fashion/imaging coach, among many others. I've even branded myself as a destiny coach. In short - as you can probably tell by some of the names of the various kinds of coaches - a coach is one who has established him/herself as an expert in their chosen area and subsequently shares that expertise with others that need help in that area.
But how does one identify a coach? How do you know who to trust? How much are the services? And what should I expect from a coach? Great questions! First of all, coaches are everywhere! Just going through Facebook alone presents a plethora of coaches. Of course, googling always presents more than enough options. And, your own personal network should yield results for coaches. Just think about who is an expert in the area in which you seek coaching.
When you see information that identifies a person as a coach, the best way to know who to trust is to "inspect the fruit." If you are already assured of a person's ability to operate as an expert in their area, then naturally, they would be a good candidate for you...that is, if you feel comfortable enough sharing with them. Sometimes people are cautious about who they share certain information with. That will be solely up to you because you are the only one who knows your comfort level when it comes to sharing the information that will be asked.
But other ways to help you in deciding to choose include checking out their websites, biographical sketches, clients, videos and any other information that you can obtain. Ask yourself if they have evidence of being or can present themselves as the expert they claim to be.
The third consideration that I shared with you is the cost of coaching services. This will vary, depending on the coach's level of expertise and the amount of time you will need the services. The average cost ranges from $100 to $300 per hour, based on an estimated $200 to $1,000 per month for a 30- to 60-minute call that takes place 3 or 4 times a month. So, you will really need to consider your budget. Many coaches will offer a free consultation. You may also wish to search online for coaching companies that offer options for more affordable monthly rates. One in particular is Compass.
Finally, you may wonder what to expect from a coach. Your coach will share their expertise with you, cause you to take a more candid look at yourself, your accomplishments and your aspirations, and then guide you in putting the pieces together. While the coach will guide you, they should not be viewed as an advisor. Their job is to bring the information to your attention. What to do with it will be your decision and yours alone. They can offer their opinion, but the ultimate decision on which way to go will be up to you.
As you pursue your destiny, ask yourself if you really feel like you're heading in the right direction. If not, now just may be the time to identify and engage a coach. All the best in this endeavor!
Pushing You Towards Destiny, I am
Elder Alonia Jernigan
About the Author
Alonia Jernigan is an Atlanta-based award winning journalist, as well as an author, pastor, entrepreneur and destiny coach. She is known as an excellent writer, captivating and witty speaker and challenging teacher/trainer.

For more information, visit her online at

www.AloniaJernigan.com

or

www.Dream2Destinyonline.com

.