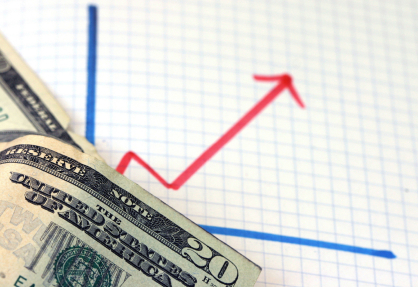 Christians across the globe are struggling with how to maximize their funds and the reach of their ministry. Every Believer can agree that God wants us to have access to the full abundance that he desires in our lives. How does a Christian maximize their ability to serve if they are struggling with their current finances? How does a Believer who is financially stable decide what would be the best use of their resources? The answer is quite simply really. If you were training to be an Olympic athlete, you would hire a coach and use all the tools available to make sure you were performing at your very best. You would solicit advise from someone who was a professional in your field and could give you the best chance at success. Just as with your perfect physical performance, your best shot at successfully fulfilling God's desires for your life and finances is to use Christian financial planning tools? and resources. As Believers, it is our duty and calling to have as much impact as possible in our time on earth. God gives us everything we need to accomplish our dreams to the max, it's up to us to insure we are following His call and innate wishes for our lives.
Christian financial planning tools come in all shapes and sizes. One of the most important things we must be sure of before applying anything, is that the basis and foundation they are built on are in line with our Biblical beliefs. Many people abuse the Christian name in order to build themselves up, so beware of people parading their expertise and resources as Christian or Biblical when they may be completely the opposite. If you choose to use a financial advisor or any other type of technique or tool, be sure that you have chosen wisely. Do your due diligence on everything to insure that you are on the right path. Satan uses our finances and knowledge (or lack thereof) to try and deter us from our ultimate goal. If we are honest with ourselves, we will be able to admit that we can't do anything on this earth by ourselves. God provides us with resources and tools in order to reach our full potential. Proper prayer, and of course listening to God's response is crucial in seeking out what tools are right for each of us as individuals. There are many tools available for us as Christians searching how to gain full financial independence and security. These things will enable us to maximize our reach and impact in our life mission and calling. Some of the Christian financial planning tools available to us are as follows -
1. First and foremost is our Bible and prayer. Be sure to memorize and internalize all of the verses that pertain to money and proper stewardship of what God gives us. Take every decision to God in order to insure you are following his ultimate, perfect plan for your future and well being.
2. Christian financial planners that agree with our Biblically based believe system. Make sure anyone you employ to help you educate yourself on proper financial management not only shares your beliefs, but also is a professional with experience and a strong desire to see you succeed.
3. Online tools - There are many courses and resources available to you online if you are the self starter type. Maximize your knowledge by learning and reading everything you can get your hands on regarding Biblically based financial management.
4. Physical books and CDs. Physical books and CDs are abundant in our society today. Go to your local Christian bookstore or search on Amazon for the perfect fit for your needs.
Christian financial planning tools are abundant and readily available. What's your excuse for not claiming the plenitude God promises for your life?
About The Author
Laural Langmeyer is a Christian based financial advisor who has been working with Christian families for over a decade to help create wealth, eliminate debt and structure healthy Biblical foundations for life long financial success. Laural is passionate about educating families and individuals about faith based, intelligent ways to not only free themselves from debt, but build healthy abundant wealth along the way. She lives by the Giver's Gain philosophy and continues to have God as her co-pilot.