Nichelle Early
DISCLAIMER: PreachingWoman.com does not recommend, accept, or affirm ministry opportunities for the speakers listed in our speaker's bureau. Each speaker listed administrates and facilitates their own ministry opportunities. Please contact their ministry or website directly for more informtion or for booking purposes. PreachingWoman.com only administrates and endorses events sponsored by BreakForth Ministries and Consulting, Inc., parent Organization of PreachingWoman.com. When contacting any speaker in our bureau, please be prepared to provide references and credible history regarding your ministry opportunity.

DOWNLOAD SPEAKER'S BUREAU APPLICATION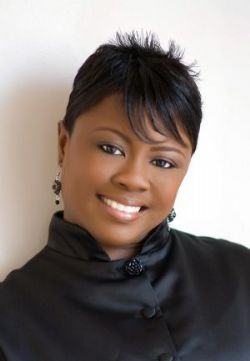 Contact Information:
BreakForth Ministries and Consulting, Inc.
P.O. Box 362
Haymarket, VA 20168
ph: 571-282-5222
http://www.preachingwoman.com
http://www.breakforthministriesinc.org
Reverend Nichelle Early is on a mission to inspire and motivate the world to join the glorious Body of Christ while encouraging, educating, and equipping, those who presently share her passion to advance the Kingdom of God.
Serving as Founder and CEO of BreakForth Rivers of Living Water Ministries and Consulting, Inc., a 501 (c) 3 Certified organization with subsidiaries such as www.PreachingWoman.com and BreakForth Rivers of Living Water Ministries, Nichelle, an ordained reverend and Evangelist is also a Certified Master Trainer; Public Relations Specialist; and Government Program Manager.
Submitted under the leadership of Dr. James L. Graham, Jr., Sr. Pastor, Evangelist Nichelle serves faithfully as an associate minister of the Mt. Pleasant Baptist Church in Herndon, VA.
Despite numerous ministerial and personal obligations, Nichelle remains focused on her core mission, which is to "nurture, enlighten, and embrace people, particularly women in or aspiring to be in ministry, from all denominations and cultures, whose purpose is to advance the Kingdom of God and His righteousness."
Nichelle says, "It is my desire to see people, especially women of God all over the world, walking in their divine purpose for His glory." With uncompromising integrity and commitment to the message of the Gospel of Jesus Christ, for over 18 years she has actively served in Evangelistic ministry.
With an undeniable prophetic anointing, God has bestowed upon her the ability to minister a timely, relevant, and seasoned word to many. As a result, the influence of her ministry has broken through denominational barriers, thus affording her the privilege of impacting thousands of people across varied and distinct platforms. Now, with the launch of PreachingWoman.com, she has expanded the platform of her personal ministry, connecting with a global audience, and spreading the liberating message of love, hope, healing, and restoration through Christ Jesus. Nichelle is fully equipped to impact the lives of women worldwide.
Nichelle knows that God has given her a great source of wisdom in her life companion, Bro. Michael Early. Together they reside in the Washington, D.C. metropolitan area where he is a retired NFL football player and government contractor. Together they co-administrate BreakForth Ministries and Consulting with the chief focus of knowing that ministry is about people and seeing them "Break Forth" into kingdom purpose by achieving and receiving all that God has for purposed for them in this present world and eternity.