Medina Pullings
DISCLAIMER: PreachingWoman.com does not recommend, accept, or affirm ministry opportunities for the speakers listed in our speaker's bureau. Each speaker listed administrates and facilitates their own ministry opportunities. Please contact their ministry or website directly for more informtion or for booking purposes. PreachingWoman.com only administrates and endorses events sponsored by BreakForth Ministries and Consulting, Inc., parent Organization of PreachingWoman.com. When contacting any speaker in our bureau, please be prepared to provide references and credible history regarding your ministry opportunity.

DOWNLOAD SPEAKER'S BUREAU APPLICATION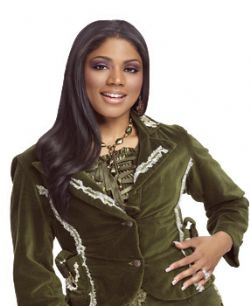 Medina Pullings Ministries
5200 Midlothian Turnpike
Richmond, VA 23225
Ph: 804-230-6466
Dr. Medina Pullings is an international conference speaker, Pastor, preacher, wife, mother, mentor, entrepreneur, television host, designer, song-writer and teacher whose life is reaching many around the world.
From the young age of 16, she developed a love relationship with Jesus Christ that is obvious to anyone who comes in her path. Through international television ministry, internet, radio, local church services, conferences, seminars, international and local outreach and impromptu encounters Dr. Medina Pullings is spreading God's love across the globe. With a great vision for souls she continues to expand her reach daily.
Dr. Medina Pullings is the founder of the Princess Club one of the many extension of Medina Pullings Ministries. This organization is designed to train and mentor young girls. A woman of uncompromising style, she is the founder and CEO of Style & Grace, and also the founder of Jesus Girl. Dr. Medina is also the host of The Medina Show, a weekly television program airing on TBN's Church Channel reaching over 2.3 billion potential viewers around the world.

Pastor Medina is the joyful wife of Dr. Orrin K. Pullings, Sr. and the proud mother of four sons Orrin Jr., Elijah, James, and Zacchaeus and their daughter Medina.
Serving Jesus and Loving It - Dr. Medina Pullings