Vanessa Coffey
DISCLAIMER: PreachingWoman.com does not recommend, accept, or affirm ministry opportunities for the speakers listed in our speaker's bureau. Each speaker listed administrates and facilitates their own ministry opportunities. Please contact their ministry or website directly for more informtion or for booking purposes. PreachingWoman.com only administrates and endorses events sponsored by BreakForth Ministries and Consulting, Inc., parent Organization of PreachingWoman.com. When contacting any speaker in our bureau, please be prepared to provide references and credible history regarding your ministry opportunity.

DOWNLOAD SPEAKER'S BUREAU APPLICATION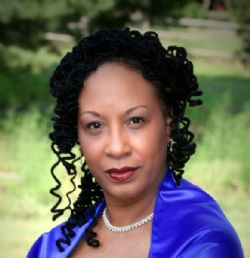 Contact Information
Thou shalt fear the LORD thy God; him shalt thou serve, and to him shalt thou cleave, and swear by his name. Deuteronomy 10:20, KJV
Rev. Vanessa Coffey is a testimony of Deuteronomy 10:20. The daughter and grand daughter of Pastors, she was reared in a Christian home and learned to reverence the Lord.
She was born and raised in Texas and a graduate from Jarvis Christian College with a Bachelor of Business Administration degree. She holds additional degrees of: Bachelor of Theology and Masters in Religious Education both from Eastern Theological Seminary, Baltimore, Maryland campus. In October 2011 she was awarded an Honorary Doctorate of Divinity from Maryland Theological Seminary in Baltimore, MD, where she serves on the Board of Alumni.
God gave her the burning desire to establish a ministry for young women assisting them in a holistic approach to ministry and life. Vanessa founded this long standing dream and named it appropriately, "Tabitha Ministries" based on Acts chapter 9. Although still in its embryonic stage, it has already helped women desperate for change.
After years of embracing her parent's teaching but denying God's persistent urging, she reluctantly accepted the call as a minister of the gospel in 2005. New Years Eve 2006 she preached her initial sermon entitled, "Just Show Up!" This was Vanessa's sermon to herself.
On September 26, 2009, she was ordained under the tutelage of Dr. Russell E. Groves and is currently a minister on staff at Canaan Baptist Church in Baltimore, Maryland. The list of ministries she has been dedicated to over the years include Sunday School teacher, Trustee, Choir Director, church administrator and church planting.
Rev. Coffey recently retired as Organizational Development Manager in the field of Human Resources to pursue the work of God full time. Her vision is to embark upon an itinerate ministry that provides biblical education in customized workshop/seminar format as well as rendering the gospel through evangelism and the preached word. Dedicated to a ministry designed to encourage the development and use of spiritual gifts, she is currently writing a book entitled, Recognizing Your Spiritual Gifts and How to Use Them
It takes the foundation of Deuteronomy 10:20 to carry her through the various ministries, miracles, triumphs and trials God has in store for this woman of God.