Pastor Deborah Dukes
DISCLAIMER: PreachingWoman.com does not recommend, accept, or affirm ministry opportunities for the speakers listed in our speaker's bureau. Each speaker listed administrates and facilitates their own ministry opportunities. Please contact their ministry or website directly for more informtion or for booking purposes. PreachingWoman.com only administrates and endorses events sponsored by BreakForth Ministries and Consulting, Inc., parent Organization of PreachingWoman.com. When contacting any speaker in our bureau, please be prepared to provide references and credible history regarding your ministry opportunity.

DOWNLOAD SPEAKER'S BUREAU APPLICATION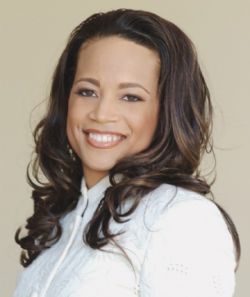 Contact Information:
Lyle and Deborah Dukes Ministries
Pastor Deborah L. Dukes is the Co-Founder of Harvest Life Changers Church, International, an innovative and progressive ministry with over 5,000 members located in Woodbridge, Virginia. Sharing diligently in the ministry with her husband, Senior Pastor Lyle Dukes, she is also the CEO of Lyle and Deborah Dukes Ministries.
Pastor Deborah is a world-renowned speaker, recognized nationally and internationally for her unique ability to equip and empower men, women and youth for leadership and the work of the Lord. She is the recipient of a bachelor's degree in Christian Education. She and Pastor Dukes are National Spokespersons for the American Heart Association.
Pastor Deborah is the Director and President of the dynamic Harvest Women's Ministry which ministers to thousands of women and includes a 200 voice women's choir, the Annual World-Wide "Don't Block My Flow" Women's Conference and the Deborah's Daughters program, a mentoring program which serves as the catalyst of deliverance for women who desire to face and overcome drugs, abuse, homosexuality and other strongholds.
Pastor Deborah is the author of the highly sought-after book, The Accelerated Weight Loss Diet Plan & Journal, the creator and producer of the Power Workout DVD and Power Walk CD and co-author of several books.
Pastor Deborah is the esteemed owner of Classive Realty, a full-service realty company specializing in all aspects of real estate brokerage for residential, investment and commercial properties.