Pastor Diane Lazare
DISCLAIMER: PreachingWoman.com does not recommend, accept, or affirm ministry opportunities for the speakers listed in our speaker's bureau. Each speaker listed administrates and facilitates their own ministry opportunities. Please contact their ministry or website directly for more informtion or for booking purposes. PreachingWoman.com only administrates and endorses events sponsored by BreakForth Ministries and Consulting, Inc., parent Organization of PreachingWoman.com. When contacting any speaker in our bureau, please be prepared to provide references and credible history regarding your ministry opportunity.

DOWNLOAD SPEAKER'S BUREAU APPLICATION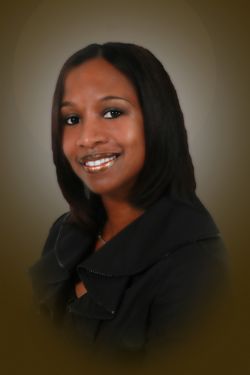 Contact Information
Pastor Diane Lazare
4557 North University Drive
Lauderhill Florida 33351
Pastor Diane Lazare, affectionately known as Pastor Di, is the Co-Senior Pastor and Co-founder of Light of Life Worship Center, Inc (LOL). LOL is a nondenominational Family Centered Ministry located in the beautiful city of Tamarac, Florida. Her anointed ministry of integrity, character and reliance on the Word of God has brought healing and restoration to her community and beyond.
With over 20 years of ministry experience, she has encountered numerous ministerial activities such as preaching, teaching, counseling, mentoring, conducting seminars and hosting conferences. Her powerful preaching style, has regarded her as a serious-minded warrior for God. Pastor Di's earnest approach and contagious enthusiasm enables her to connect intimately with people from all educational, social and cultural backgrounds. Her passion is to empower individuals to discover their true identity and purpose.
She is the Co-Founder of ImPowerment, an organization that focuses on empowering emerging and accomplished leaders with the knowledge and skills needed to expand their impact on their organizations, communities and our society. Pastor Diane is the founder and president of Stars, Incorporated, a non-profit organization that addresses social, physiological and educational needs for those that are less fortunate. Her strong educational background and aspiration for ministeial excellence prompted her to write and implement the Ministerial In Training (MIT) Program for novice ministers. Additionally, she is the founder of Lifeline for Women, a group mentorship session devoted specifically to the needs and personal concerns of women. As Pastor Diane believes in the essence of community service, she currently serves as mentor for Women of Tomorrow; an organization that pairs professional women with small groups of at-risk teenage girls in publich high schools for monthly mentoring sessions.
Pastor Diane is a Summa Cum Laude graduate of Florida A&M University. From there, she matriculated through the Florida State University's School of Social Work where she obtained an Advanced Master's Graduate Degree. In 2007, Pastor furthered her education by obtaining a Specialist Degree in Educational Ledership from Nova Southeastern University. In conjunction to her secular educational accomplishments, Pastor Diane is currently enrolled in Adndersonville Theological Seminary where she is obtaining a Doctoral Degree in Pastoral Ministry.
Pastor Diane has a spcial gifting in the are of Administration, which has blessed many ministries and organizations, including her home ministry. She is well noted for providing sound and wise counsel to both secular and ministry leaders in various capacities. She is considered by her peers to be a woman of God that is 'beyond her years.'
Pastor Diane has been happily married to Pastor Clark for over twenty-one years. Together they have two beautiful sons, Christopher and Jordan.