Pastor Azizah Morrison
DISCLAIMER: PreachingWoman.com does not recommend, accept, or affirm ministry opportunities for the speakers listed in our speaker's bureau. Each speaker listed administrates and facilitates their own ministry opportunities. Please contact their ministry or website directly for more informtion or for booking purposes. PreachingWoman.com only administrates and endorses events sponsored by BreakForth Ministries and Consulting, Inc., parent Organization of PreachingWoman.com. When contacting any speaker in our bureau, please be prepared to provide references and credible history regarding your ministry opportunity.

DOWNLOAD SPEAKER'S BUREAU APPLICATION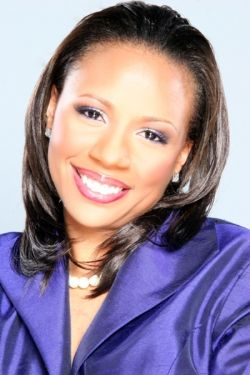 Azizah Morrison is a nationally recognized evangelist and public speaker.
As founder of The King's Daughter Summit and Fellowship, Azizah has become one the nations leading and prominent speakers of her generation. A noted author and life coach, she has influenced the lives of thousands of young women in the U.S. and abroad through her powerful and life changing messages. Azizah's passion is to assist women and girls in reaching their plight to discover their authentic purpose and destiny.
A native of Dayton, Ohio, Azizah knows first hand what it is to suffer from low self-esteem. Some of her life's most difficult challenges birthed the turning point of her path to self-discovery. Azizah knows the rewards of hard work, discipline and dedication.
Azizah is president of CommuniQuest, LLC a personal growth and consulting firm dedicated to the empowerment of women and girls. She is a frequent speaker on college campuses across the country helping students to become equipped for their transition "From College to the Real World."
She is in the beginning stages of forming Imani's House, a home for unwed teen mothers.
As an Evangelist, her outreach ministry allows opportunities to share the gospel at women conferences, youth retreats and to congregations across the country. Within AzizahSpeaks Enterprises, she has delivered a series of messages, workshops and seminars based on the word of God that has changed the lives of many.
Azizah attended Wilberforce University where she earned a Bachelor of Arts degree in Mass Media Communications. Since leaving Wilberforce University, her journey as a speaker has brought her in front of many diverse audiences, crossing gender, racial and ethnic boundaries. She is the author of "Awaken the Woman Within: 7 Principles for Developing Your Authentic Self."