Pastor Danielle Murphy
DISCLAIMER: PreachingWoman.com does not recommend, accept, or affirm ministry opportunities for the speakers listed in our speaker's bureau. Each speaker listed administrates and facilitates their own ministry opportunities. Please contact their ministry or website directly for more informtion or for booking purposes. PreachingWoman.com only administrates and endorses events sponsored by BreakForth Ministries and Consulting, Inc., parent Organization of PreachingWoman.com. When contacting any speaker in our bureau, please be prepared to provide references and credible history regarding your ministry opportunity.

DOWNLOAD SPEAKER'S BUREAU APPLICATION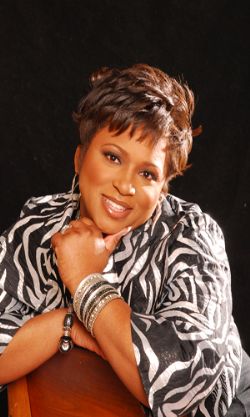 Contact Information:
Pastor Danielle Murphy was ordained by Bishop Paul S. Morton, Sr. in New Orleans, LA at Greater St. Stephen Full Gospel Baptist Church.

On September 13, 2005, she and her husband Pastor William H. Murphy III heard the voice of the Lord directing them to start a new work. On January 15, 2005, they launched the dReam Center church of ATLANTA where she currently serves as the Executive Pastor of Administration.
Not afraid of taking risks, and boldly speaking the word of truth, this Woman of God, knows that God has a plan for her life. Anyone that has been blessed by her ministry will tell you that she preaches with boldness and with authority. She loves speaking life into women and her mantra is dream…dare…dance. She currently is writing her first book, "Covering Your Covering". Always making her family her first priority, she'll tell you her greatest accomplishment to date is being blessed to be a wife, and a mother to her biggest blessings, William IV, Paul Christian, David Benjamin and Keilah Lauren Murphy.