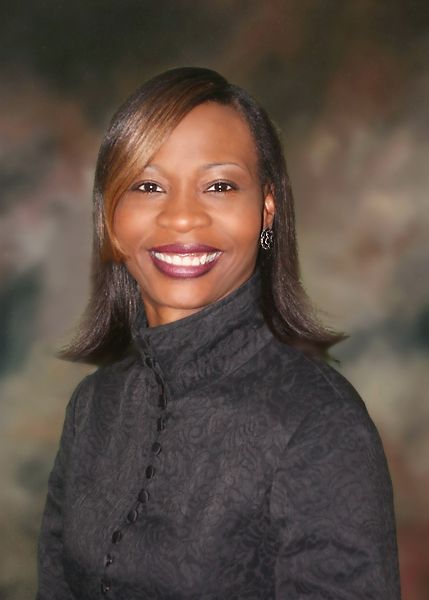 Responding to Ministry Invites
Written by
Rev. Dr.
Debora C. Hooper
Let's face it ladies, as a preacher, there is nothing more exciting than preaching. (Not even a new pair of shoes can compare!) But as a preacher, how do you get an opportunity to preach? While there may be several ways (at the request of family and friends), it usually happens by God touching someone's heart (a complete stranger) to ask you. If ever you are blessed with someone extending an invitation for you to come and minister, I believe that there are at least five things you should know so that you can respond professionally. Therefore, in this issue, we shall discuss how ministers should respond to a ministry invite.
1. Be Accountable. Although you are excited about receiving an invitation to minister, it is important (and protocol) to check with your Pastor for approval first before accepting the invite. Ministers that avoid this very important tip will discover that problems will develop between them and the Pastor. Show your Pastor respect and strengthen your relationship with him or her by acknowledging their position as your spiritual leader. As a matter of fact, doing so will cause you to easily receive their prayers, blessings, and future recommendations for your ministry. If for some reason your Pastor does not allow you to receive the ministry invite, try not to get upset. Speak with them about their reasoning and then trust their wisdom and love for you and your ministry. I'm sure they will allow you to receive other ministry invites as time goes on, but for now, believe me, they know what's best!
2. Respond Timely. Once you receive a ministry invite, respond as soon as possible. Do not allow it to go pass two or three days before the inviting church hears from you. This will show that you are both a courteous and professional minister. In cases where you awaiting a response from your Pastor, still call them and let them know you have received their ministry invite, but you are awaiting your Pastor's approval. (Remember, you are a minister under authority.) At the same token, since they will still want to know if your calendar is clear, share with them at that time whether or not you have the requested ministry date available. Note: It is a wise idea to also check with your spouse about approval and availability before accepting any ministry invites.
3. Bio and Photo. Upcoming events at churches always call for advertisement. So that a church can prepare to effectively advertise an event they have requested your ministry for, make sure you have both a current bio and professional ministry photo (headshot) ready to send. As a precaution, always read your bio to check to see if it is current and free of any errors (usually they are just copied or cut and pasted). Also, when it comes to pictures, use those that have been taken by a professional photographer. This will guarantee that they have a high resolution, are clean cut, and that you look great (especially alongside other ministers)! Lastly, to save time and money, email both your bio and photo and if necessary, confirm that they were received.
4. Ministry Talk. For ministry invites, churches usually contact the minister by sending them (email or regular mail) a letter of invite. This letter, printed upon official church stationery, will be brief and only highlight the date, time, type of service, location, and contact person. Upon receiving it, as forestated, contact them in a timely fashion regarding your availability. As you talk, ask whatever questions you have about the service noted. Other questions may include: ministry attire, directions, parking, ministry product set up, honorarium, armorbearers, ministry refreshments, and a cell number to contact someone in case of an emergency. Note: to achieve your best in ministry, ask your questions ahead, and know before you go!
5. Get ready, get set, and go! Once you have secured your ministry invite, the church usually sends you an official confirmation letter. It is a lot like the invitation, but more official and specific and may even include some of the things you discussed so that everything is made clear. Upon receipt of your confirmation letter, remember to jot this date down in your ministry datebook so that you don't forget it. If it is a ministry invite out of town, perhaps you should write it down in another color, circle the date, or highlight it in a way that suggests that not only are you going out to minister but you need to prepare for travel.
Now that you have these five points, you should be ready to handle any ministry invites. As always, enjoy your journey as a minister and be sure to follow all ministry protocol so that your ministry is a ministry of excellence!
About Dr. Hooper:
Rev. Dr. Debora C. Hooper is the Author of Hooper's Evangelist & Minister's Handbook and the Pastor of Greater Works Worship Center in Brooklyn, NY.

For ministry invites, questions and comments, reach her at debora.hooper@verizon.net or www.myspace.com/deborahooper. To receive upcoming ministry newsletters and information, join her email list at
www.greaterworksworshipcenter.com
or
www.DeboraHooper.com