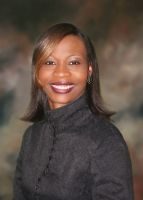 The Preaching Woman's Pledge
Written by
Rev. Dr.
Debora C. Hooper
This month, my preaching sister, is Women's Month. Do you know what that means? It means that this is a special time that has been set aside where you and I take time from our busy schedules to pause and celebrate each other. Yes, as much as there is to do, and always will be, we are determined that some time during this month, we will etch into our schedules time to reach out to that single mother, female pastor, college student, grandmother, special friend, family member or stranger and let her know that she is doing a great job and we are proud! Truly we understand that doing what you do has not, and is not easy, in particular, if you are single and doing it alone. But, nevertheless, that is why you are celebrated! Because amidst all that is going on in the world today, and [according to the world's point of view] having the odds strongly stacked up against you, you have found a way to utilize your faith, press on anyway and survive. So I, along with all your other sisters, take this time to pause and celebrate and salute you!
Along with doing so, I also thought that this would be a good time for you and me, as preaching women, to pledge our allegiance one to another. No doubt, this is also a part of ministerial etiquette; to eliminate it would be a travesty because we are all bound by the same calling and passion that connects us together. So I offer you my sister, my pledge, your pledge, our pledge, that as preaching women, regardless of what you and I face and go through, we do not walk alone, for there is another preaching woman who holds our hand and this is what we pledge to do:
As a preaching woman, I pledge to:
Be a sister in Christ to every preaching woman

Continually pray for every preaching woman I am familiar with or not

Participate (when available) in church services that are offered by preaching women

Ask God's favor and blessing upon every endeavor of [other] preaching women

Offer my support to every preaching woman during tough challenges and hardships

Encourage preaching women to step out in faith with new endeavors and ideas

Recommend resources that I know can further enhance a preaching woman's gifts and abilities

Complement preaching women on their outward appearances

Speak highly of preaching women to others

Support the primary preaching woman who is ministering in the pulpit

Submit to another preaching woman when necessary

Financially support preaching women endeavors and encourage others to do so
This pledge is not exhaustive because there is so much we need from each other. But it is a start in the right direction to keep us focused on what we need to commit to, to make sure that you, my sister, are continually celebrated for your hard labor but tremendous contribution in the Kingdom of God!
In His Love,
About Dr. Hooper:
Rev. Dr. Debora C. Hooper is the Author of Hooper's Evangelist & Minister's Handbook and the Pastor of Greater Works Worship Center in Brooklyn, NY.

For ministry invites, questions and comments, reach her at debora.hooper@verizon.net or www.myspace.com/deborahooper. To receive upcoming ministry newsletters and information, join her email list at
www.greaterworksworshipcenter.com
or
www.DeboraHooper.com