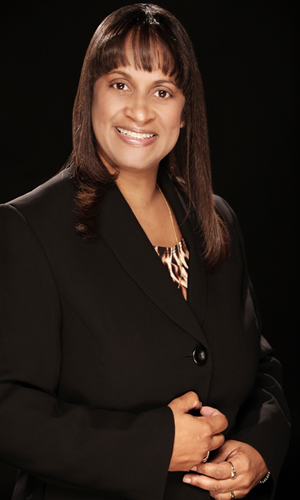 It is often during dire times that you may look at your situation and feel hopeless, empty, weak, and most vulnerable. During that time, you must not judge your future and its potential by what you are experiencing; do not become burdened by that current reality. Instead, you must press through the present pain and fully grasp the future joy that lies ahead, because that feeling of despair presents an opportunity for joy to fuel your strength.
In the Bible, Ruth found herself in the same situation. She had become a young widow with no children to comfort her grieving soul. Ruth, I am sure, had visions of a life of love and a home filled with children. Yet, she was experiencing times that were totally contrary to her dreams.
During challenging times, the key to making right decisions is to do the godly thing during times of plenty. Ruth did just that.
Ruth 1:15-18 says:
15 And she said, Behold, thy sister in law is gone back unto her people, and unto her gods: return thou after thy sister in law.
16 And Ruth said, Entreat me not to leave thee, or to return from following after thee: for whither thou goest, I will go; and where thou lodgest, I will lodge: thy people shall be my people, and thy God my God:
17 Where thou diest, will I die, and there will I be buried: the LORD do so to me, and more also, if ought but death part thee and me.
18 When she saw that she was stedfastly minded to go with her, then she left speaking unto her.
Here are a few things that Ruth did during the good times, which enabled her to outlast the bad times.
1. She let go of her false gods and built a relationship with the only living God.
Ruth had to let go of the ideas that she had been raised with. She had to recognize that what she had come from was a mere counterfeit to what God had for her. That could not have been an easy thing for Ruth to do, for she had to admit and accept that those things that her own biological parents had taught her were false.
How many in Bermuda, and all over the world, have been told that God is not real and that church is a waste of time? I believe one of the fundamental tragedies of our times is that the youth have not been given an opportunity to refuse God. In other words, far too many youth have not even been exposed to the church house because of the past or present issues of their own parents. What a shame.
Thank God Ruth was allowed another opportunity to experience and encounter the only true and living God. It changed her life forever and for the better.
2. She honored her mother-in-law, Naomi.
How about that! Ruth honored her elders. Even though Ruth did not serve Naomi's God at the beginning of the relationship, Ruth honored her mother-in-law and was able to glean from her mother-in-law's lifestyle. Ruth saw that prayer and worship unto God was real and that it was fruitful.
3. She begun to model her life after the ways of her mother-in-law.
Whenever you have in front of you a person who is honest and filled with integrity, then you have a person you should want to model your life after.
When Ruth began her marriage, she had another god. Yet, there must have been something lacking in that relationship for Ruth to admire the relationship Naomi had with her God. Ruth saw Naomi's ways and Ruth heard Naomi as she worshipped God.
Somehow Naomi's example pierced through and to the heart of Ruth. Ruth saw something that worked. Ruth felt something that was real. Even though Ruth had grown up in a different culture, the presence and purpose of God in the life of Naomi was the ultimate change agent in her life. Almost via spiritual diffusion or spiritual osmosis, Ruth was transformed into a better person as she lived under the influence of Naomi. Ruth was different!
The impact of the presence of God will cause you to refrain from turning back to what you were accustomed. So, when Ruth was given the opportunity to turn away from Naomi and go back to her homeland, she could not do so. Though Ruth, Orpah, and Naomi were experiencing a famine, Ruth could not allow that time of testing to cause her to fail at her newfound faith. While Orpah left and returned to her own land, Ruth remained with the woman who had taught her a new and living way. Ruth would not leave the side of the woman who had introduced her to God.
Let's admire the "no turning back" decision of Ruth. It would be that decision that ultimately led to blessings abounding. (It always starts with one decision.)
During your time of plenty, did you build a relationship with Jehovah Jireh? If so, prepare to outlast the famine and experience bountifulness!