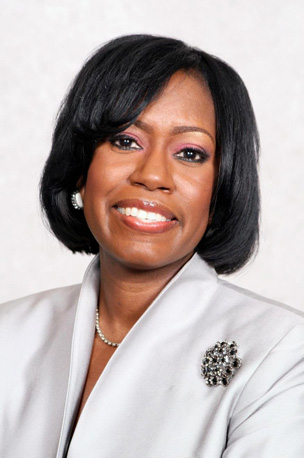 10 Steps to Destiny- #9 Never Stop Learning!
Written by Pastor Alonia Jernigan
"I am learning all the time. The tombstone will be my diploma." The legendary Eartha Kitt's most profound words give added credibility to the fact that the continuing education process is an essential element to reaching one's life destiny. Simply put, learning is a part of life that should never end until life is over.
In the eyes of a high school student that is eagerly awaiting graduation, the mere thought of continuing education beyond high school or college is almost frightening, even earth shattering for some. Or, perhaps those who have been out of a learning environment for a prolonged period of time may be somewhat intimidated by the thought of re-entering a learning environment.
The truth of the matter, however, is that those who are serious about receiving all that life has to offer should be receptive to learning as much as possible. Business icon Henry Ford reinforces Ms. Kitt's earlier quote when he shared his wisdom on this subject: "Anyone who stops learning is old, whether at twenty or eighty." In essence, we are never too old to gain more wisdom and knowledge.
But what, exactly does "never stop learning" mean? Does it mean going after every possible degree? Or is it a little less formal? Well, it depends upon the individual. For some, it really does mean earning as many degrees as possible. For others, it simply means gathering as much wisdom and knowledge as possible that will help them become more proficient in a particular area. Whether one is going after degrees or simply seeking to gain additional credibility, having a clear understanding of one's life purpose is a common factor that cannot be ignored in the process.
Now, to encourage you to keep the learning process going may be a task that is easier said than done. Many may wonder how this can be done. Well, let me offer a few suggestions. For the professional that has a 9 to 5 workday, it would be rather beneficial to take advantage of every personal and/or professional development opportunity that the company offers that is applicable to their life. You just may be surprised at the number of workshops, both internal and external, that are available to employees. And if it seems like you're never kept abreast of such activities, or if you never seem to find out about such activities until they're over, take some time to express your desire to advance to your supervisor. Doing so will express to him/her the added value that you can bring to your organization if given the opportunity to gain the additional knowledge.
Also, if you're not in a position to gain access to personal and professional development activities in the workplace, take some time to find out who's doing what in your local community. Community colleges as well as four-year institutions, along with nonprofit service organizations, are known to have continuing education programs in an array of disciplines that have played a major role in helping others get further ahead as they worked toward reaching their life's goals.
From a faith-based perspective, the process of continuing education is vitally significant, particularly for those who are in leadership. Gone are the days of serving people "Happy Meals," meaning words of life that are of little substance and bear sour or no fruit at all. Today, people have greater access to a plethora of resources like never before, which makes it almost imperative for the man or woman of God to more zealously seek to give his/her sheep a full course meal rather than a Happy Meal. This concept makes it all the more clear that we must all study to show ourselves approved; we need to be workmen that needeth not be ashamed, but rightly dividing the Word of truth (2 Timothy 2:15). We don't ever want to find ourselves being like the unlearned preacher who copied his sermon from a friend. He had not studied his Bible, neither had he studied the manuscript from which he had copied. So as he stood before the people and simply read what was before him, he made an even bigger spectacle of himself when he actually said he words, "Whoop here"!
Other resources for continuing education include self-help products from experts in various fields of expertise. Once you have a clear understanding of the area of life that best suits you personally and/or professionally, draw from the experience gained from those who have achieved the goals that you desire to achieve for yourself. The Internet is also a wonderful resource for gathering information as well.
Also, becoming an avid reader is just as important. This reminds me of a high school friend whose brother struck me as uniquely intelligent. To my surprise, I learned that this brother did not complete high school; instead, he earned his GED. What was even more surprising was to discover the fact that when this brother cut school, he was not spending his time in folly. Instead, he could --- 99% of the time --- be found spending his time reading books in the library.
This point is not referenced as a means to encourage people to quit school. But I shared this story to let you know just how important reading is in the continuing education process. Between the libraries, the Internet, corporate experiences, community institutions, there is a wealth of knowledge just waiting for all who will knock on the door of opportunity called learning.
As we consider this 7th step to destiny, we should also be cognizant of the fact that there may be some costs involved. In an ideal world, we may desire that every course or resource be free; and there are some that are. But don't be surprised if some things come with a price tag. It will be up to you to determine the value that you wish to place on advancing in life. Some will see this as a worthy investment, regardless of the cost. Others will rather seek as many freebies as possible and take advantage. Either way, the final choice is in your hand. My final word of encouragement on this note is to do as the wise Solomon told us in Proverbs, which is, "In all thy getting, get understanding." Gain as much wisdom as you can and then apply it to your daily life.
Pushing You Towards Destiny, I am
Pastor Alonia Jernigan
About the Author
Alonia Jernigan is an Atlanta-based award winning journalist, as well as an author, pastor, entrepreneur and destiny coach. She is known as an excellent writer, captivating and witty speaker and challenging teacher/trainer.

For more information, visit her online at

www.AloniaJernigan.com

or

www.Dream2Destinyonline.com

.