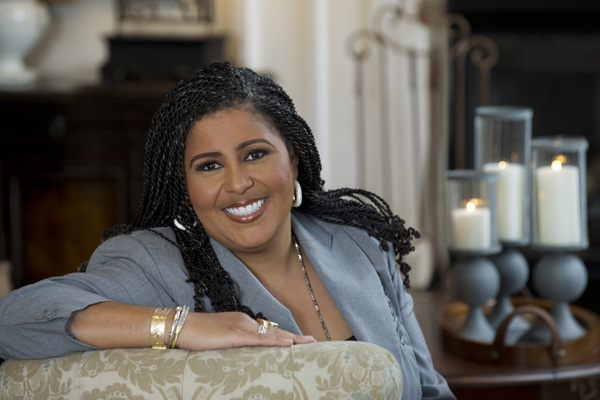 Bishop Rosie O'neal: Leave a Legacy, Even With a Limp!
Written by Nichelle Early, Executive Editor
Have you ever experienced a time in your life when you were going along, enjoying your life, doing the work of the ministry, and all of a sudden something happened that shook you to your very core? You know, the kind of serious circumstance that you are not expecting, that seems to knock the wind out of you with the intent to kill the momentum and mission that God has given you; and, leave you hopeless and for dead. Perhaps it was a medical situation, a financial challenge, or even the death of a loved one. And at that time or maybe perchance you are experiencing this now, you said to yourself, "How can I make it? How can I recover from this?" Well today, you are about to find out the answer these questions and more!
PreachingWoman.com garnered the exclusive opportunity to speak one on one with Bishop Rosie S. O'neal, Founder and Bishop of the Koinonia Fellowship of Churches and Ministries, and Sr. Pastor of the Koinonia Christian Center Church, located in Greenville, NC. She has graciously accepted our invitation to be celebrated and featured on PreachingWoman.com and share, especially with leaders, that no matter how hard it gets, life happens to everybody; there may be times that you get a little roughed up in the process, but you can still come out and leave a legacy, even if it's with a limp!
If perhaps you have not encountered the "keep-it-real," relevant, and highly anointed ministry of Bishop Rosie S. O'neal, allow us to be the first to introduce you.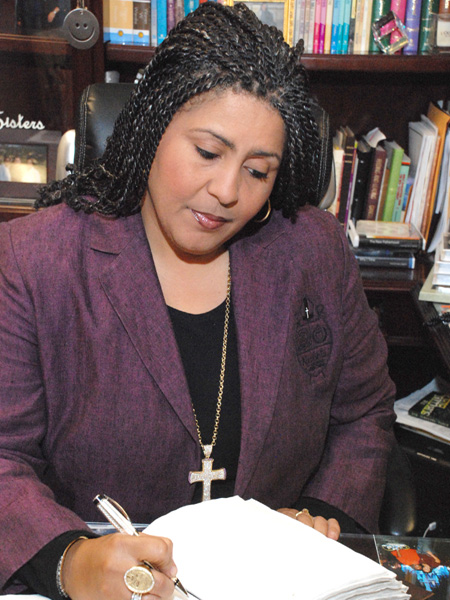 With a heart unshakably rooted in faith, Bishop Rosie, as she is affectionately known, is a down-to-earth, hilariously humorous, motorcycle-riding preaching woman who unequivocally loves God, loves His Word, and loves His people. Just as her church name suggests, Koinonia, which means fellowship, you can more often than not, find Bishop Rosie enjoying high-fellowship with her family, church members, and friends, where she undoubtedly, is the life-of-the party while yet providing uncanny nuggets of wisdom and practical knowledge to be a blessing to their lives.
A giver by nature, Bishop O'neal provides covering for 18 churches, both stateside and internationally, and works tirelessly to fulfill her calling and passion to counsel pastors, churches, and people from all walks of life by investing in their lives on a variety of levels. On account of her "keep-it-real, but keep it righteous" approach to ministry, churches and pastors are drawn to her genuine spirit and approachable demeanor.
Married to the love her life, Bishop Rosie partners with her husband, Toiriste Winifred O'neal Sr., to oversee the spiritual and practical day-to-day operations of Koinonia Christian Center Church Ministries. Together they provide the Biblical, functional and spiritual guidance necessary to maintain and develop an ever-increasing, ever-expanding, God-ordained ministry of excellence. In addition, amidst the many significant roles and responsibilities she has, Bishop Rosie cherishes the gift of raising her two sons, Toiriste Winifred O'neal Jr., and Jonathan Anthony O'neal.
Having survived many personal, unexpected circumstances, in particular, being diagnosed at the height of her ministry endeavors, with a typically fatal type of cancer, Leiomyosarcoma (LMS), Bishop Rosie will be the first to tell you, that the Word works; you still have to be a leader while you are going through difficult circumstances; and most importantly, you too can determine to survive. She is a testimony that faith in God and perseverance will carry Believers through anything they may encounter.
Therefore, sit back and relax and enjoy this phenomenal interview that she, and PreachingWoman.com's founder, Evangelist Nichelle Early (NE), had in which Bishop Rosie (RO) encourages those, especially leaders, that even though you may get a little roughed up going through difficult, and sometimes hurtful circumstances, you still must "leave a legacy, even with a limp!"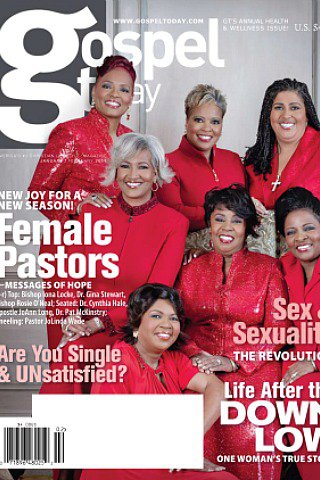 NE: Bishop Rosie, thank you for accepting this interview, we are so honored to feature you on PreachingWoman.com!
RO: Evangelist Early, thank you, I am so honored!
NE: Well, here we go!
Bishop Rosie, God called you to ministry at a very early age, please share that experience and how God confirmed it for you.
RO: Well, my grandfather was the pastor of our church. At that time, I was very young and I didn't really take church seriously, I would sit in the back and write notes and just have a good time. However, when I got to High School, I was given an opportunity to take a Bible class, because at that time the injustices of the world just didn't make any sense to me; I had a lot of personal issues and I was searching for something greater. So, at that time, I met a young lady named Evangelist Pamela Bennett Randolph. She begin to talk to me about Christ, and from her witnessing to me, on October 14, 1981, I got on my knees and said, "Christ, if you are real, come into my heart and save me..." and I knew how to ask, because my grandfather preached Jesus, and he made sure that when I was ready, I would know how to accept Christ for myself. So, I asked Christ to come into my life and asked Him to save me and He did!
By my senior year in high school, my focus had changed and everybody knew I was saved. They could tell I was different by my heart. I didn't necessarily look different, but my heart was changed. So by 12th grade, I was in Bible class learning and growing in my faith and over the course of that summer, God begin to call me into ministry. It seemed as though everything I read, God was just pointing the call to ministry out to me.
Now, I grew up in a Baptist church which at that time, did not believe in women preachers! In fact, I had only seen two in my whole life, one was Marilyn Hickey from TV and the other was a woman named Rev. Davidson, who would come to our church revivals, sit in the back, and my Grandfather would acknowledge her. That's the only thing I knew about women preachers. So, as I got ready to go to college and the call of God became really intense, I can recall an instance when my mother had given me money to go buy two pairs of jeans for the school year; but I took that money and snuck to the Christian bookstore and bought an Open Bible instead. And, so when I got home, my mother asked, "Did you get your jeans?" I responded, "Yeah, I got what I needed Mom!"
So, I went to college around August 21, that year. The calling of God to ministry got even more intense, and about a week or so later, the Lord woke me up on August 31, and simply said, "So what are you going to do? I've called you to be a preacher, so what are you going to do?" So, I said, "Well God, you saved me, and I believe you are going to take care of me, so I'm going to do what you said do." So, I called my mother, because it was her birthday, and I said to her, "Happy Birthday," and then I said to her, "The Lord has called me to preach!" She began to cry tears of joy that her Baby was going to be a preacher. So, that's how God called me.
Later that fall, I came home from school and told my grandfather I was called to preach and he said, "Now, you know we're Baptist, and the Baptist don't believe in women preachers." And I responded, I don't answer to the Baptist, I answer to God!...So on November 25, 1983, I did my initial sermon, and my grandfather licensed me and that's how it all came about!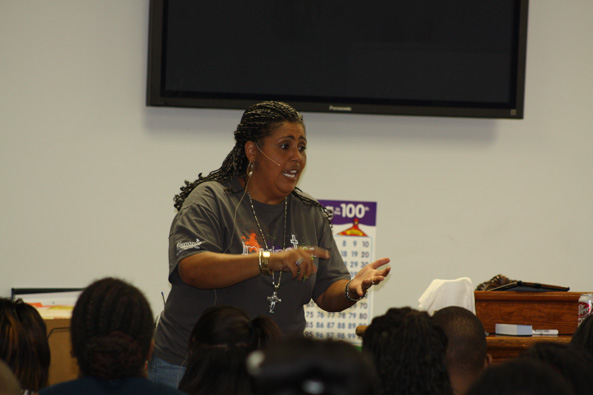 NE: Wow, what an inspiring account! Now, based upon that experience, what do you believe your core assignment is to the Body of Christ?
RO: Well, I've been asked this question before, and my answer is simply this: I am, and have always had the apostolic call to be a Bishop in the Lord's church upon my life. I've always known that; and, I certainly have a heart for pastors to cover and help them, that's what I do. However, I am also truly a pastor. In fact, I feel like I've been a pastor since I was a kid (laughs)...I had a group of people that I protected and fought for. I can remember taking money from my parents to give to those who did not have lunch money; I would stand up for those who got picked on. So honestly, I have been a pastor my whole life. Therefore, the bishopric is simply a continuation of that now being a pastor to pastors and other congregations. Therefore, that would have to be the core of the episcopal call upon my life, which for me, is really the core of who I am...
NE: Now Bishop Rosie, God has blessed you with an anointing to grow, develop, and transform ministries. You started your church with seven members and today you have over 2500 members in your congregation.
Can you share with us three principles of leadership that God has given you to be effective?
RO: Well, for me there are two different perspectives. There is the personal perspective and the pastoral perspective.
From a personal perspective, I would offer that:
You must love God - I love God with all of my heart...I believe that you must love God and you must love His Word and allow it to be the final authority in your life.
You must value relationships - What I see often in ministry is the spirit of ambition. We can't be so ambitious that we abandon relationships.
You must be honest with yourself - If you are honest with yourself, you can be humble. The only reason we would have to work on being humble, in my opinion, is if we're delusional about who we really are. Paul said it best, "...in me (that is, in my flesh,) dwells no good thing... [Romans 7:8]. It is truly God's grace that is helping us all through...because when you pull us all a part, other than the divine nature of God, we are a mess! But God!...
From a pastoral perspective, I would say:
You must love God and His people - It is extremely important that you not only love God, but that you love His people. I believe that we have too many "preachers" that have become "pastors" for stability and they may not really be called to be pastors. And so the love and care for the people as a pastor is compromised.
You must have a lack of ambition - Once again, pastors that are ambitious, if they are not careful, are subject to abuse of the people...For my fellow Color Purple fans out there, I'm reminded of when Celie told Shug, "...he beats me for not being you." Pastors that are ambitious will [metaphorically] "beat" who they have, for not being who they want. They will begin to care less about the people, all because they are trying to get to a certain place or go through certain doors in ministry. But, let me say this: Jesus is going to [get us] if we don't stop some of this foolishness!
You must understand that you are a servant at best - What you do for the Body of Christ, should be because you are a servant, not because you are trying to be famous or climb some ministry ladder. What you do for God should be because it's an "assignment and not because it's an achievement..."You must be assignment driven.
You must have proper core relationships - You must have proper core relationships that keep you grounded and gives you both "roots and wings." You need a relationship like that of Paul and Timothy of the Bible; in other words, you need someone that can show you what you can be; and you need relationships with peers, and with people who will be honest with you; also, you need those that you will intentionally reach down and help who are coming up behind you; because these are some of the things that will keep you grounded.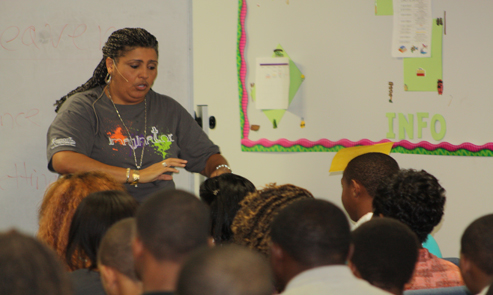 NE: Wow, Bishop that is powerful and true!
Now, one of the things you are known for is maintaining a standard of transparency, integrity, authenticity, and excellence. Please share with us the importance of these virtues, in particular transparency as it relates to pastoring the Lord's people.
RO: Even something as pure as transparency can be manipulated if we are not careful. If transparency is such that you can connect with people in order to help them to connect with God, then it's great. However, if it's the newest gimmick for being able to be crude, or if it's the new catch word, I would push it aside...in terms of authenticity, we must be ourselves, and be okay with people knowing that even we as pastors go through some tough and difficult situations. So, there is a degree to which we can be transparent and authentic enough to show our pain that is healthy and does not eliminate us from being effective, and that is what I believe we must learn in the Body of Christ.
NE: Speaking of tough and difficult situations, you are a survivor of a recent bout with cancer. Please share with us about that and how you found the perseverance to continue in ministry in spite of this unforeseen, difficult circumstance.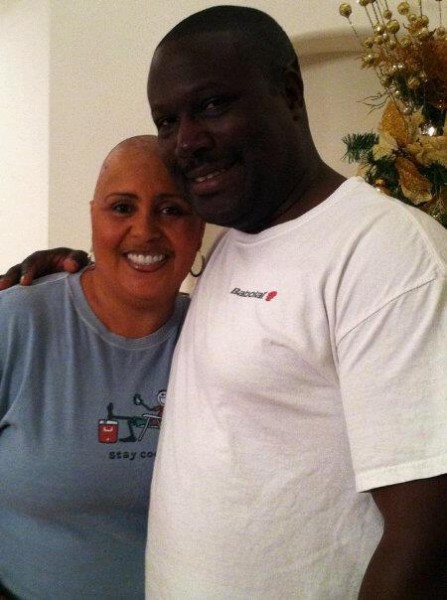 RO: Well, in late July of 2011, my doctor called me and told me that they had found cancer in one the fibroids that I had recently had removed. And, so she stated that she wanted to refer me to an oncologist. So, I asked, "Is it a good one?" And she said, "Yes, I sent my Mom there." So I said, "Okay, that will work for me." So, when I hung up the phone and sat down, I immediately said, "Well, first of all, I'm saved; so I've already got the victory,"-I said it out loud. Then I sat there and I thought, "Jesus, is a healer, I'm not about to die from this." And, at the time, that was the end of it.
However, when I started reading on the internet about the type of cancer I was diagnosed with, LMS, that's when I started getting nervous. Everybody that had written the articles I was reading had died, the people who started the foundation the articles were supported by had died, and it just seemed like everyone who had that particular type of cancer had died.
Then it hit me, and I said to myself, "Rosie, why are you sitting around reading these articles? You are not a doctor to start with. Read the book (Bible) that you are used to! And that Book says, ...but he was wounded for our transgressions, he was bruised for our iniquities: the chastisement of our peace was upon him; and with his stripes we are healed (Isaiah 53:5)."
So, that's how I decided to deal with and trust God with the situation...Now, I also, decided to do it out front, because I don't believe in being shame and suffering. I'm not going to do both...Why should I be ashamed over an attack? Life happens to everybody, and I determined that my faith would help me overcome it...so I came up with this saying, that I borrowed from Mr. Alonza Hinton, who used to say, "It is what it is, if ain't what it ought to be...", but I added to it and I said, "It is what it is, and if ain't what it ought to be, my faith in Christ will make it what it should be!"
So, that's what I did, and I decided that if I'm going to do this, I'm a public figure...and therefore I'm not going to go and retreat into some closet; I had to do what I taught and what I would want my members to do. So, I decided to share it with my congregation, as well as on Facebook and Twitter all at the same time so that I would be able to make sure the right information got out. I decided to walk it out! I didn't want to be ashamed because for me, there are a lot of people that go through this, and I wanted them to see someone like me who was upfront; a public figure; on television; and someone who they could relate to that was going through and yet continuing life, business, and ministry as usual in order to give them hope...
The final thing I would like to say about this is this: When you are going through something, "You have to be the thermostat and not the thermometer..." You see a thermometer reads the temperature of its environment; but, a thermostat sets it." I determined that I was going to set how I was going to go through this.
NE: Wow...Bishop thank you for sharing that, because so many people need to hear that message...Well, to keep me from crying, let's transition a little bit.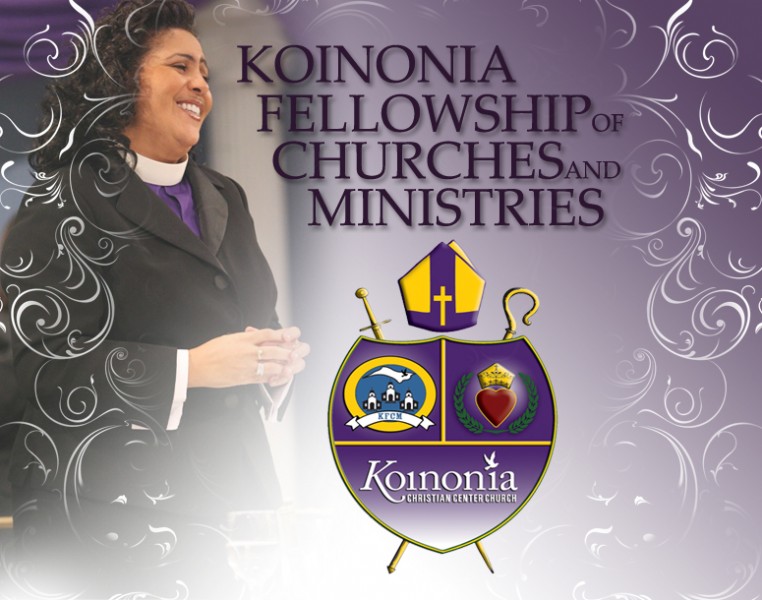 You are the founder and Bishop of Koinonia Fellowship of Churches and Ministries, please share with the vision and core focus of this organization.
RO: The vision is to provide apostolic covering for pastors and ministries to keep them from being uncovered. I remember having a vision of a pastor standing inside his church in the pulpit, and he was shaking from the cold because his church had no roof. And, the Lord showed me a dove coming down and putting a sheet over the church; and that's my perspective of covering. The churches that I cover and the covering I provide is like a "sheet" and not a "blanket." I don't want to restrict their personal movement, but I do want to be between them and the [spiritual] bare elements. So, my goal is to love on them, to encourage them and help train them. I want to pour into them because if you don't, it's just a matter of time before they will dry up [spiritually].
I like to say it this way: people in ministry have two tanks, the personal tank and the ministry tank. Now, when the personal tank runs low, if you are not careful, I believe it will lead you to sin; and when the ministry tank runs dry, I believe you will become stagnant. So, you need someone to keep you refilled, and that's what I attempt to do as a Bishop.
I take my responsibilities as an episcopal officer phenomenally serious. I believe it's my responsibility to pour into pastors and pastor them; to be there for ceremonial purposes in their ministry when I can; to protect the kerygma, the truth of Gospel; and to guard the area and the region I live in from those that would attempt to come in and run games on the Body of Christ...
NE: Amen! That type of covering is so necessary for pastors and ministries.
Now Bishop, you and your husband share an amazing partnership in all of the affairs of ministry. What encouragement can you offer to women who are in ministry, and although their husbands are active in ministry, may not necessarily have a 'title-role' in ministry?
RO: Well, what I would say is don't try to be pastor at home. I think one of the reasons we have such a strong ministry with a lot of men is because I understand the male mind and psyche. You can't talk to men any kind of way. So, if you have one of those fussy, dominating-type of personalities, then your ministry may attract predominantly women, because a real man, especially in this day and time, is not going to let you talk to him like that, and as a lady you shouldn't. So, I would say do what you do well; always be respectful; and honor the fact that you could not be where you are, if your husband was not willing to let you do so.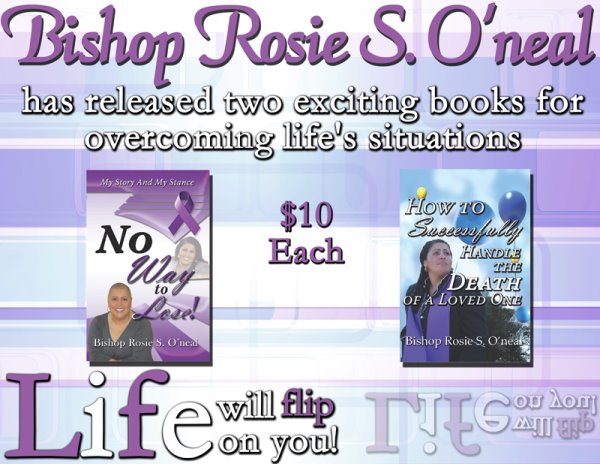 NE: Bishop, that's great, practical advice. Well, I'm always interested to hear what each woman of God believes God is saying in this hour so I will ask you?
RO: Well, being a Bishop, I think my ear is often more attuned to what God is saying to leadership, but if I was to divide it up: I would say to all believers that "they must be committed to the life they promised Him, and not the things He promised them." Then to leaders, I would say again, "Jesus is going to call us into severe account, if we don't get back to purging ourselves from ambition and an ungodly, excessive, out of balance attachment to things and power; we must go back to really pastoring, leading, and shepherding the people of God to the green pastures of righteousness and fellowship with God. That's what I believe we need to be focusing on in this season...
NE: Amen! Well, last but not least, if there was one thing you would want people to know about Bishop Rosie, what would that be?
RO: I would simply want the people to know that yes, especially as a leader, you are going to go through some rough times and some difficult moments, but you still are called and you still have an assignment. Therefore, it is possible to love God and your life, and leave a legacy even with a limp.