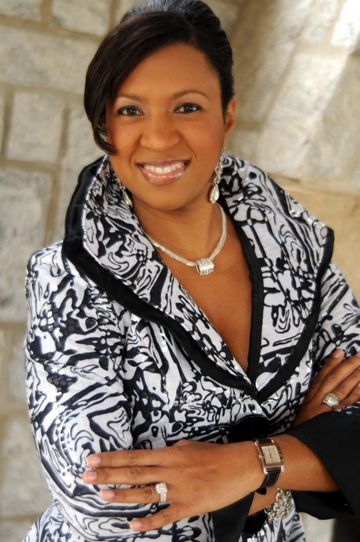 My Purpose To Fulfill
Written by Elder Lily Jenkins
Be not afraid of their faces: for I am with thee to deliver thee, saith the LORD. Then the LORD put forth his hand, and touched my mouth. And the LORD said unto me, Behold, I have put my words in your mouth. See, I have this day set thee over the nations and over the kingdoms, to root out, and to pull down, and to destroy, and to throw down, to build, and to plant (Jeremiah 1:8-10).
What has God told you lately? What has He reassured you of time and time again, but you have dismissed it as if it was never said? From the foundation of the world, God had you in mind. In your mother's womb, He implanted in you purpose and destiny. He gave you something He did not give anyone else. Only you were made to fulfill the role that He created you to fill. Only you have been assigned to certain individuals or events to bring about change for them. You have a purpose to fulfill.
When the word of the Lord came to Jeremiah, Jeremiah thought that God couldn't possibly be calling him to do a major assignment because he was but a young boy. However, God was not concerned about the statue of Jeremiah or even his age. What was most important was that he could be used and that Jeremiah was teachable. God told him to be not afraid but to stand firm and proclaim His word. Many of us will listen to people all the time to the point of negating the potential we have inside of us, for fear that we couldn't possibly measure up. But it's not about what we can do. If it's up to us, we could never measure up. But greater is He that is in us, than he that is in the world! (1 John 4:4). We can do all things through Christ that strengthens us! (Phil. 4:13).
You have something in your mouth to say that will change people's lives. God allows experiences to happen to us so that we can use those to be a testament for others. Your story could be the vehicle to getting someone saved. God wants each of us to be ready to say whatever He commands us to say. Will you allow him to use you for the Kingdom?
Many times in our lives, seasons come and go to test our faith. Within seconds, our once happy, productive day can be changed by unexpected distractions, causing us many times to forget what the Lord had just told us about His promises. The circumstance seems to outweigh the faith that we said we had. It's during these moments when we need to remember who we are in Christ Jesus and start to take the word of God seriously for what it is: LIFE! If God said He has made us joint-heirs with Christ, and that our inheritance is wrapped up in Him, then we are to overthrow all manner of evil, destroying all imaginations attempted to kill our witness and use our voices to build us up and ultimately the saints of God and our families. We are Ambassadors of Christ! (2Cr 5:20) So start today by truly reflecting on where you are in your faith walk, and declare that from this day forward, you will use your mouth and your thought life to confess who God has already created you to be, a person of purpose to fulfill.
Selah-(Think on These Things)
Has fear stopped or delayed you from going after God's call for your life?
What limiting beliefs have you bound from taking the next step?
Ask God to reveal those fears to you, seek forgiveness, and commit to making change in that area.
Prayer:
Lord, I thank you that even before my being in my mother's womb, you had me in mind. You crafted me and made me to be a force in this world. I appreciate my uniqueness and all that makes me who I am. There are times when I may forget who you created me to be, resulting in doubt and fear. Forgive me, oh Lord. As I connect with you through prayer and your Holy Word, I will be so careful not to forget what you have promised for my life and will walk in your commandments, making it an example for my life for all to see. I declare that I have purpose and that purpose is alive on the inside of me! In Jesus Name, Amen!
About the Author
Lily L. Jenkins is the Founder and CEO of Lily Jenkins Ministries and Vice President and Co-Founder of the Purpose Development Institute. Her role is to oversee all Certified Coaches to ensure that they are promoting the basic tenants of Purpose Development in their practices and that all satellite institutes are using training materials that include the basic tenants of the Purpose Development message. A woman with many qualifications, Mrs. Jenkins is a Certified Human Behavior Consultant, Christian Life Coach and the first female Certified Purpose Development Coach. She has over 14 years of teaching experience at all levels including the university level as a Professor. Read More Here...