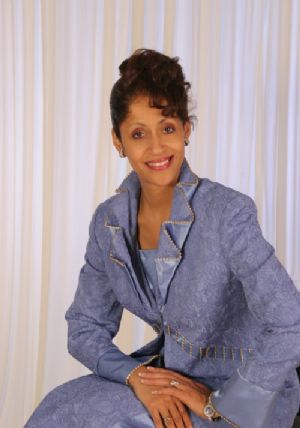 A suicidal demon has been unleashed in the earth, particularly in the Body of Christ. Low self esteem already has countless in its crushing embrace, ending with many taking matters into their own hands. It is a snake - a powerful boa constrictor that is slowly killing a chosen generation; and, the only people who don't know how exquisitely rare they are and how much God really loves them, are the ones held in the menacing grasp of this spiritual reptile.
Please go with me as I share a heart wrenching encounter with this demonic force called suicide. The reason I'm writing to you today regarding this dark subject is to shed some light upon this very real spirit of suicide that is ever growing in this hour while at the same time comforting those preaching women who may have experienced it amidst their congregations and or loves and are wondering what more could they have done to stop the tragedy before it occurred…
A short while ago I received one of the most devastating calls I have ever received in all of my years as a preacher. About 3 AM in the morning, the peace of my home was shattered by the sound of a ringing phone. Those of us who serve in ministry know that when the calls come at that time of the morning that the person on the other end is bringing us heart wrenching news. The first sounds I heard were incoherent unintelligible verbiage laced with sobs of horror and despair. I couldn't recognize the voice because it vacillated from blood curdling screams to muffled sounds of anguish. I am grateful for the technological gift of caller I.D. because without it, I would have never guessed who it was that was on the end of the phone in such deep pain. It was Isha!
On the other end of the phone was Isha, one of the many young women across the country that calls me Mom. It took only moments to decipher what she had said but as I look back on it, it seemed an eternity because of the doom her message conveyed.
"Nikki, killed herself! Mom she hung herself! She's gone. Mom what am I going to do? Mom she's dead, she's dead, she's dead!"
My heart fell, broke and then shattered as the weight of her words hit my heart, my spirit, my mind and my soul.
I understood the message intellectually but I couldn't wrap my mind around the concept that a gorgeous beautifully gifted girl who had taught herself to play the piano; who was a few days from graduating from William and Mary; who had already been accepted into graduate school; who was working with at risk youths; who loved church; who had big wide eyes and hair that flowed down her back had killed herself.
The young woman who was on the phone talking to me was inconsolable. Both had suffered repeated ritualistic rapes as young girls. They identified with one another because of what they had been through. Both had lived through nightmares but only one of them survived. Just before the suicide Nikki called Isha and made her promise not to ever take her life. Isha is a cutter. Isha promised not to take her life and right after she hung up the phone, Nikki hung herself.
Again, why share something this dark on a page that is supposed to inspire women in the ministry? I write today because I have spent days beating myself up over the loss of such a beautiful life. I kept trying to figure out why I didn't pick it up in the Spirit realm. I wondered why I didn't discern her pain. I wondered why a Woman of God couldn't stop this tragedy before it occurred. I wondered how someone who walked in the mysteries of God couldn't see this ONE getting away. I had poured hours, days and years into her. How could something like THIS happen?
I write to encourage those of you who have given all and yet in spite of everything you have given, sometimes the one you've poured volumes into still manages to get away. It isn't your fault. There are some people that will hear you but won't heed the message you have preached or the counsel you have freely given.
I am writing to heal some preacher today who has given all and yet the soul they labored for yet managed to get away. I write today to tell you to continue preaching. I write today to declare into and over your life that, "Your labor is not in vain!"
Your heart will break, bleed and grieve over the ones that refuse to heed the call to salvation but if you spend the rest of your life weeping over the ones that ran away from Christ - you will miss the joy, high praise, worship and celebration over the ones that leave all to follow Jesus. There are days when you will take inventory and stock of your life's impact on the souls and hearts of men. But know that because God has mantled your life with anointing, power, authority and love that your efforts to change the world one soul at a time are being rewarded.
As you think back over the mission trips, the crusades, the conferences, the convocations and the revivals God will bring back the faces of the people who cried out, "What must I do to be saved?" God will let you see them one by one, place by place, conference by conference, church by church, hospital by hospital, prison after prison their faces will begin to manifest themselves and with tears in your eyes and praise in your heart you will be able to thank God for each one that got away.
Rev. Lenore A. Artis
L.A. Artis Ministries, Inc.