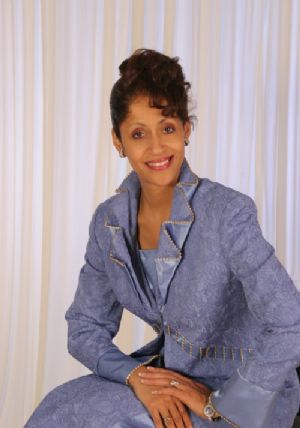 Matthew 20:16 "So the last shall be first, and the first last: for many be called, but few chosen."
Many, many, many years ago, I remember being at a Holy Convocation and a preacher and I approached the entrance to the conference hall at the same time. I stepped back because his hand was reaching to open the door and I was taught to let a gentleman open the door for me. He then snatched me back by my arm and told me, "You wait here. I am a pastor and you are only an evangelist. Always remember that I am higher and better than you." He walked in and I stood there as the door opened and closed in my face - stunned.

The General Church Mother was in the hallway in the corner and she saw what happened. I didn't see her but she saw me. She called my name and told me to come to where she was. I did. (When church mothers called - you came running.) She was seated in a wheel chair so I knelt down before her to hear what Mother had to say. She said, "That was one of the ugliest things I have seen in a while. What does he mean he is higher and better than you? That boy can't preach his way out of a paper bag no way. He doesn't even know that the last shall be first. I love you Baby and God does too! If he were a servant, he would know and do better."

Please do not misunderstand. I understand proper protocol. I believe we should give honor to whom honor is due. I believe that this is an hour when people do not show the proper respect to their leadership. There was a time when people would never befriend their leader on MySpace and Facebook and then put profanity in their status and sexually suggestive pictures on their pages or post pictures of themselves scantily clad. We have reached an hour when people want to call their leader their boy, homie, dawg and a whole lot of things that are not respectful to the office that he or she holds. We live in an hour when people do not greet their leaders in the manner to which I am accustomed. I grew up in an age when we said, "Hello Bishop. How are you Elder? Good to see you Mother. God bless you Evangelist. May I speak to you for a moment Reverend?" When you had a special and loving relationship with your pastor, he or she would often be called, "Brother Pastor or Sister Pastor". I believe we need to go back to this practice because too many have become too common with their leadership. I do not believe they should be celebrities but I do believe we ought to highly respect the office that they hold and the anointing that mantles their lives.

However, the situation I mentioned above was not a case of me being disrespectful. This was not a formal ecclesiastical procession for if it was, I would have been seated in the audience while he came in with the Elders of our church. We are the same age. I thought we were friends and we were just walking into the service. I respected the office he held. If he hadn't grabbed me, snatched me and told me that he was better than me - the situation would have played out a totally different way. I hope all who read this understand.

I am now an elder in my church and I know that I walk before the Lord and before the people in such a manner that there is a respect that is due to the office that I hold and to the life that I live. I know that like I know my name. I also believe that the highest office in the Kingdom is not that of deacon, evangelist, prophet, elder, bishop, archbishop or pope. The highest office in the Kingdom is to be called a Servant of the Lord, a Brother of Christ and a Son of God.

Let us respect the ecclesiastical protocol and give honor to those who have the rule over us. Let us show them due benevolence and respect. God will richly bless us when we do. If it is the right, holy and just thing to do.

Those of us that are in the position of authority must always remember that we are due honor and respect but always remember that respect is earned and not taken. We walk in authority, dominion and power and yet we balance that with humility, a servant's heart and a shepherd's love. It is a delicate balance but those who are the best leaders are those who walk this tightrope with ease and precision.

Women preachers, remember that we are the anointed of God but we are NOT the anointing. The higher the office - the deeper the love for God, His word and His people. The higher the office - the greater the humility. The higher the office the more devils you face so the greater is the need for the people to not only respect you but to pray for you. Leaders are not better, they are great servants who have been given much and of whom much is required.

Seek not to be better than anyone. Seek to be the best servant and watch God exalt you in due time. Take the low seat and watch your Heavenly Father seat you in Heavenly places. Stand up for yourself but don't force yourself on anyone at anytime and watch the Lord show Himself mighty and strong in you and through you.
Seek to serve.