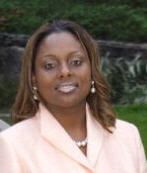 Co-Pastor Chandra Midgette: Beauty For Ashes
Written By: Nichelle Early, Executive Editor
For decades, we�ve all heard the clich�, �beauty is only skin deep.� We�ve also heard the saying, �beauty is in the eye of the beholder.� How do you feel about it? Well, according to our featured preaching woman, Co-Pastor Chandra Midgette, beauty surpasses skin deep when you are in the presence of the one and only true Beholder, Jesus Christ.
PreachingWoman.com had the phenomenal opportunity to speak one-on-one with this dynamic preaching woman. Abounding in grace, Co-Pastor Chandra Midgette warmly accepted our invitation to be featured on our site and share with us her journey of exchanging her personal ashes for the beauty of the Lord. And, we want to share her story with you, because this is your season to also shake off the ashes and put on the beauty!
Now incase you have not encountered the amazing ministry of Co-Pastor Chandra Midgette, let us be the first to introduce you.
Co-Pastor Chandra Midgette is postured to be one of the greatest voices of her generation. Garnering a powerful healing, deliverance, and practical teaching ministry,God has given her a unique anointing toward women and youth to usher them into the presence of the Lord facilitating their release from the hurt, pain, bondage and frustration of their past while mitigating the challenges of their present. In addition to serving, along side her husband, Pastor Timothy Midgette, as Co-Pastor of Kingdom Builders Christian Church in Durham, NC, Co-Pastor Chandra is an evangelist and founder of her own personal women�s ministry, Beauty for Ashes. This unique ministry teaches women the importance of experiencing an intimate relationship with Jesus Christ and the power of His presence. We asked Co-Pastor Chandra when did she realize that God had called her to this type of ministry and here is what she had to say.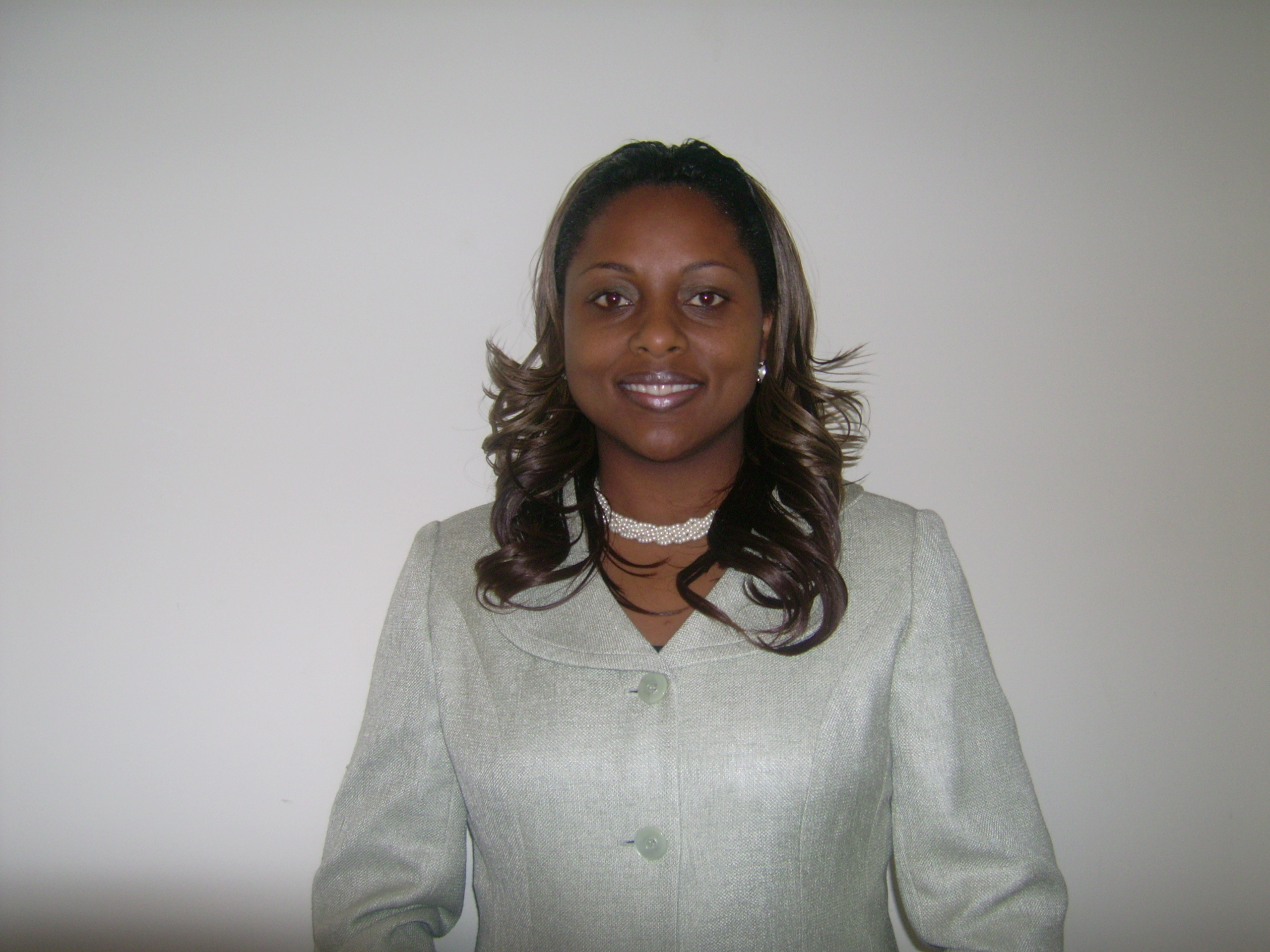 �I believe that everything you do should be birthed through prayer. And, it was in prayer that the Lord gave me the name �Beauty for Ashes�. The ministry initially started with a healing and deliverance focus towards youth and then later, God began to open doors for me to minister at conferences and other events for women. It was in that season that God confirmed that healing and deliverance from rejection and hurt would be His focus for the ministry.�
Co-Pastor Chandra enjoys living a life full of beauty and holiness in the glory of Christ. However, she knows first hand what it feels like to experience rejection and hurt. Co-Pastor Chandra explained that rejection comes in many forms and is not only limited to being an outcast. Often times, especially as a young woman in ministry, one could experience rejection because they are pretty, skinny, living in a nice house, or for being successful. Furthermore, Co-Pastor Chandra added, �Sometimes when you are rejected, you feel almost like you are in a prison. However, what you learn in your prison and or pit, will make you successful in your palace. It is important to endure the process and realize that it is oaky to be Joseph, it is okay to be favored of the Lord.�
Accordingly, PreachingWoman.com asked Co-Pastor Chandra what she would say to those who are young in ministry, but still harboring hurt and pain from past rejection and she offered this advice.
�As long as you are in denial, your hurt will hurt other people. Therefore, you must acknowledge your hurt, because you can�t conquer what you don�t confront. So, you must learn to confess, confront, and conquer your hurt, and then move on to become more than a conquer. That�s when you will know that you are over it.�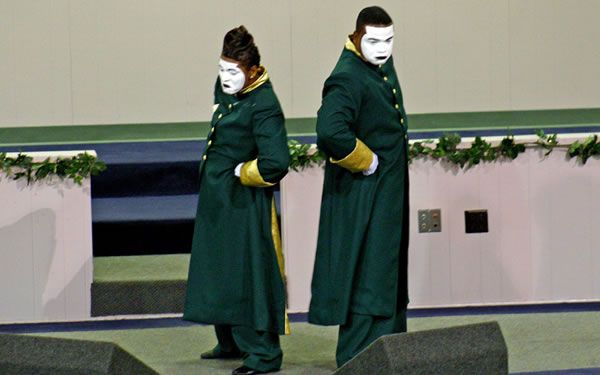 In addition to her own personal ministry, Co-Pastor Chandra partners with her husband in an extraordinary, internationally acclaimed pantomime ministry called, Paneh Mime Ministries International (pronounced Paw-neh, meaning �In His Presence�)www.PanehMime.org. The ministry serves as an evangelistic tool to usher people into the presence of the Lord through the craft of mime. Together Pastor and Co-Pastor Midgette silently minister the word of God through dramatic gestures and animated facial expressions. Each presentation ministers a message of salvation, deliverance, and hope. The goal of the ministry is to lift up the name of the Lord, so that He would draw all men unto himself. We asked Co-Pastor Chandra how this sensational ministry came to fruition and here is what she explained.
�The Lord gave this ministry to my husband back in 2001. He and another gentleman were in ministry together. As God grew the ministry, my husband continued to receive numerous ministry opportunities. He later asked me to partner with him in mime and I accepted the opportunity.�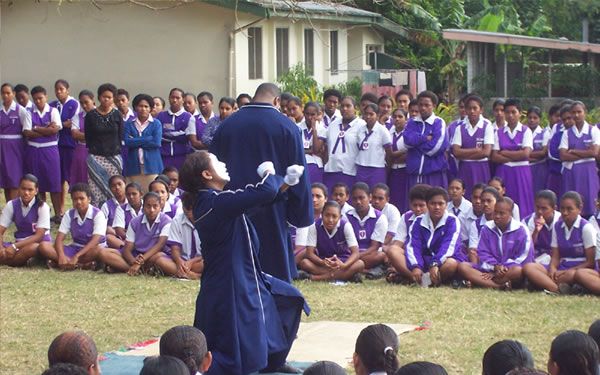 As ministerial and business visionaries of Paneh Mime Ministries, Pastor Timothy and Co-Pastor Chandra Midgette have ministered to thousands around the globe. They are affectionately known as the �mom and dad� of Christian pantomime. These trailblazers are also the founders of The Paneh Center of Durham, a facility they founded to teach, enhance and equip dance-mime ministries throughout world. The center offers instructional, hands-on workshops that have catapulted the birth of countless mime ministries across the nation and abroad. Specifically, God has blessed the dynamic duo
with opportunities to minister in England and the Fiji Islands, wherein they introduced mime to natives who had never seen it before.

Additionally, God has opened doors for Paneh to share the same platform with some of Gospel industry�s most elite artists, i.e. Kirk Franklin, Shirley Caesar, Luther Barnes, Norman Hutchins, Rodney Bryant, Rance Allen, Hezekiah Walker, and Dorothy Norwood, to name a few.
To date concerning, Paneh Mime Ministries International, Co-Pastor Chandra and her husband, Pastor Tim are preparing for their annual mime conference called, "

Desperate For Him,�

convening March 14-16, 2008, culminating in an extraordinary concert with over 500 mimes to close out the conference.
PreachingWoman.com asked Co-Pastor what does she love most about mime?
�I love how mime allows me to express my love for God. Sometimes, I get lost in it, as I love to worship the Lord through mime," said Co-Pastor Chandra.
Graduating from North Carolina Central University, Co-Pastor Chandra holds a Bachelors of Business Administration degree with emphasis in Computer Information Systems. She has subsequently worked in corporate America in various leadership positions for over 10 years. Currently, she is also the founder of a not-for-profit organization called, �I-Can� tailored toward high-risk young ladies to encourage them that they can do all things through Christ.
Co-Pastor Chandra and her husband, Pastor Tim, are the proud parents of two precious little boys, Lasone and Jamal, who are joined in ministry with their parents as junior mimes. During the 2008 Desperate for Him Mime Conference, the boys will make their first debut on a platform of that magnitude with their parents.
When we asked Co-Pastor Chandra about her ultimate passion concerning all that she does in ministry, she simply said, �Ultimately, I�m an intercessor. I am very passionate about the presence of the Lord because by His blood, He gave me beauty for ashes!�