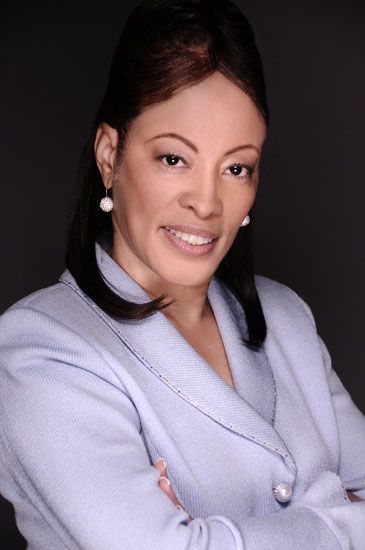 Dr. Karen S. Bethea: "Set the Captives Free!"
www.karensbetheaministries.com
Written by Nichelle Early, Executive Editor-in-Chief
Where's the exit? This seems to be the universal sentiment as now, more than ever, people are looking for a way out.

Everyday we encounter persons or stories of those who are trapped in the valley of despair and imprisoned in the cell of critical circumstances. People are anxiously searching for ways to be loosed from all of life's problems and challenges.

They are earnestly seeking to redefine, re-envision, and reinvigorate their lives. Simply put, people just want to be free!
PreachingWoman.com garnered the exclusive opportunity to speak one on one with on of the Kingdom's choice jewels, Dr. Karen S. Bethea (Dr. Bethea), Sr. Pastor of Set the Captives Free Outreach Center in Baltimore, MD. Known for the powerful deliverance mantle upon her life and ministry, she graciously accepted our invitation to be featured on PreachingWoman.com and share with us personally proven principles for "setting the captives free!"
Graced with a dynamic teaching and preaching anointing, Dr. Bethea has ministered to countless people helping them become free from past addictions, pains, wounds, and adverse lifestyles. For many years she served as an Evangelist and then Elder with an unyielding passion to see the lost and saved alike delivered into a spiritual and wholesome lifestyle in Christ Jesus. With an infectious smile and a heart of gold, Dr. Bethea functions with "eagle-like" keenness in the area of deliverance and strongly believes that because of strength in Jesus Christ (Philippians 4:13), deliverance is available to all who desire it.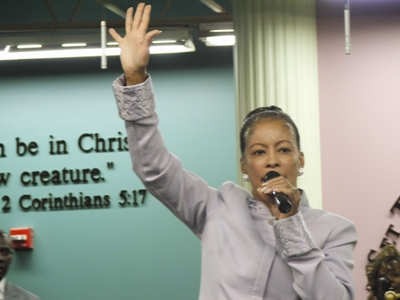 PreachingWoman.com asked Dr. Bethea to share a few principles she believes are necessary for facilitating the ministry of deliverance.
"Before engaging in deliverance, I believe that it is essential to teach on the ministry of deliverance and the strongholds that must be bound and then pray. It is necessary that the individual understands their need for deliverance and what they are truly being delivered from. Once that is done, then I would offer the following principles:
1.) Operate in a level of integrity where people will let their wounds show.
2.) Always remember that love is primary and necessary in order to help people feel safe.
3.) Take the time to ensure that people understand the process [of deliverance], because when they do, they are willing to open up and let you help them become free."
Despite the Christ centered victory of her personal ministry, Dr. Bethea will be the first to candidly tell you that she has experienced her own share of challenges. Perhaps her greatest challenge came in April 1997 when God called her to the pastorate.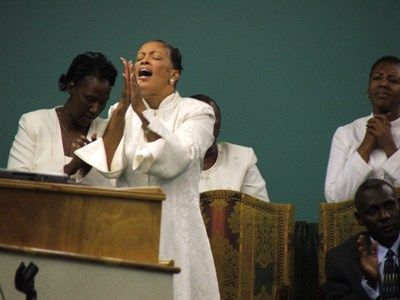 PreachingWoman.com asked Dr. Bethea how she coped with being called to the pastorate as a woman.
"To be honest, I ignored the call the first time, because in my heart I was an evangelist. So, I honestly acted as though that call was not to me. But, God continued to call me. I went on vacation with my family one year to Disney World and while I was in the pool God sent a prophetic husband and wife team to minister to me, and they reminded me that God was calling me to be a pastor. It was an eerie feeling because I did not know these people. Honestly, I still ignored the call…However, a short time later, while on my job, because [at that time] I was a school teacher, a dear lady spoke to me and told me again that God was calling me to the pastorate. Once, again I tried to ignore the call, but [through divine intervention] I received a call from the Potter's House [Bishop Jake's church] regarding my ministry and their understanding that I needed covering for the church that God was having me start. At that point, I knew this was for real, and through prayer and confirmation, I accepted the call."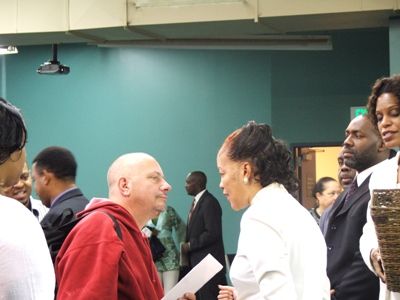 After three years of preparation, Dr. Bethea opened Set the Captives Free Outreach Center on April 9, 2000. Since it's inception, the church has grown to over 2,000 members, and is a center for healing and an incubator for people to discover and birth their destinies. Under her leadership, Set the Captives Free Outreach Center has successfully launched several kingdom endeavors to include, "Flow of the Spirit Records," a studio and recording company, Mays-Woodson Christian Academy for students Pre-K through 5th grades, "Liberty," a fast-paced, exciting local and international television broadcast, a food pantry and feeding program to the homeless, and over thirty other ministry programs and outreaches. In addition, the church also partners with the Baltimore County Health Department and operates a free HIV testing site, partners with "Night of Peace" a homeless shelter in their community, and assists the American Red Cross by holding two blood drives a year on Sunday mornings to help with the critical lack of blood supply at area hospitals. The church also helps fund the staff at the Balm in Gilead, a center for women and children in Cape Town, South Africa.
On October 12, 2002, Dr. Bethea was re-ordained at the Potter's House. She is an active member of PHIPA (The Potter's House International Pastor's Alliance) and is under the covering of her spiritual father Bishop T.D. Jakes of Dallas, Texas. Dr. Bethea also serves as the apostolic covering and mentor for several churches and ministries in the United States and Bermuda. In addition, she is the CEO of Karen S. Bethea Ministries, a ministry dedicated to the training, development, and mentorship of women in ministry.
PreachingWoman.com asked Dr. Bethea what advice she would offer to other women who believe they have been called to the pastorate.
"Well, I would definitely say:
1.) Once you get the call and answer the call, determine what it is that you are called to do, and who you are called to reach. That is very important.
2.) Be sure to prepare. Go to school and become skillful. Get training and ask God to give you a great mentor, someone who has been the way that you are going.
3.) Pray without ceasing. And, always seek the council of God's word.
4.) Get legal counsel. Know what documents you need, i.e. 501(c) 3, etc. The business side of your ministry must have the same integrity as your spiritual ministry. Be clean across the board!
5.) Spend time planning, praying, implementing and re-evaluating your mission, vision, programs and other aspects of your ministry.
As the Sr. Pastor of what is known as a mega church, (over 2000 members), Dr. Bethea is constantly implementing strategies and new programs to accommodate the diverse body of believers God has given her charge over.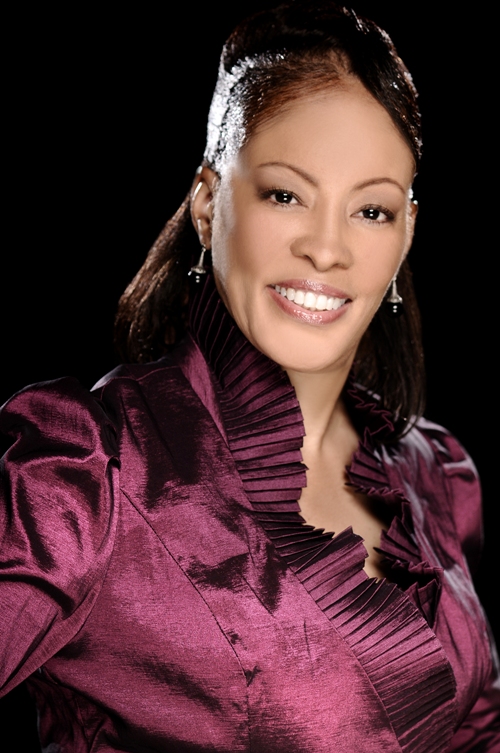 PreachingWoman.com ask Dr. Bethea to share with other women some of the strategies God has given her to grow her ministry.
"Sometimes success can be a greater demon than failure, and you have to be very careful of that, so I would encourage women to:
1.) Stay in a place where in God can use you.
2.) Always walk in self-control and self-discipline.
3.) Know that your core values will always be tested, so stay aware of that.
4.) Know that integrity will keep you and Godly character will sustain you.
5.) Most importantly, preach the word of God and you will never have to worry about members. People are hungry and seeking a relevant and practical word."
PreachingWoman.com asked Dr. Bethea to tell us about her flagship interactive Bible-based Children's church curriculum, Foundational Steps.
"Foundational Steps is an interactive Bible-based children's church curriculum I developed through which children ages 2-14 learn Bible doctrine in a systematic manner. God gave this to me, because I had started searching for a holistic approach to teaching children the word, and I could not find a system anywhere. So, I developed Foundational Steps. It is divided into 52 lessons, one for each Sunday. The lessons are reproducible and you can use the books year after year. Foundational Steps has been very well received and is being used nationally and internationally. Pastors have reported to me that it has solidified their children's ministries because it is so easy to teach that they don't have a problem keeping teachers.
Looking back over her life, Dr. Bethea truly knows that God is the source of all that He has given her and allowed her to accomplish. Having given her life to the Lord at the early age of 15, Dr. Bethea began preaching at the tender age of 17. She is a graduate of Belmont Elementary, Calverton Middle School, Western High School, Coppin State College/Coppin State University, the Maranatha School of Ministry, and Saint Mary's Seminary and University. She has a Doctorate of Divinity honoris causa from Saint Thomas Christian College. She is currently pursuing another Doctorate at the Graduate Theological Foundation where she studies at Oxford University in England during the summer.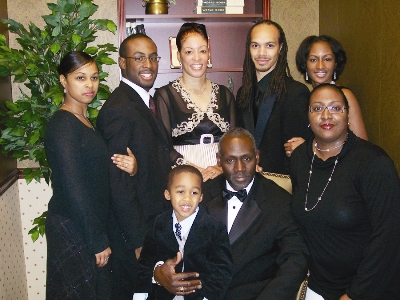 In addition to being a Pastor, Dr. Bethea is a devoted wife and loving mother. She is married to the admirable Pastor Linwood E. Bethea. As of February 14, 2009, they have been married for 28 years. Together, they have three beautiful children: Tonyette L. Bethea, Min. Tiffany Love, and Lenwood "Jamaal" Bethea, two beautiful children in law, Min. Glenn Love and Mrs. Lawren Bethea, and one grandson Bryson. Dr. Bethea also has a new granddaughter due on or about August 7th.
With a plethora of spectacular accomplishments, a thriving ministry and beautiful family, PreachingWoman.com asked Dr. Bethea what she wanted the world to know about her most.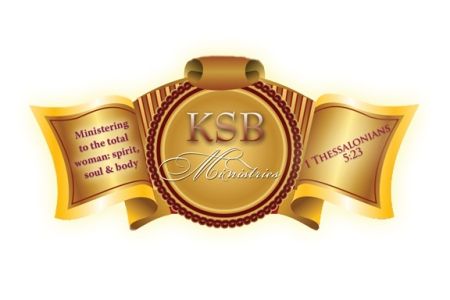 "I want the world to know that I really believe that the word works. Everything man needs is in the word. So many people are living so far below what God has intended for them…I also want people to know that I am devoted to the training and development of women in ministry. I believe women are called for such a time as this...Most importantly, I want to see the people of God blessed and living in abundance." It is Dr. Bethea's ultimate desire to see the "Captives Set Free!"