Maria Seaman
DISCLAIMER: PreachingWoman.com does not recommend, accept, or affirm ministry opportunities for the speakers listed in our speaker's bureau. Each speaker listed administrates and facilitates their own ministry opportunities. Please contact their ministry or website directly for more informtion or for booking purposes. PreachingWoman.com only administrates and endorses events sponsored by BreakForth Ministries and Consulting, Inc., parent Organization of PreachingWoman.com. When contacting any speaker in our bureau, please be prepared to provide references and credible history regarding your ministry opportunity.

DOWNLOAD SPEAKER'S BUREAU APPLICATION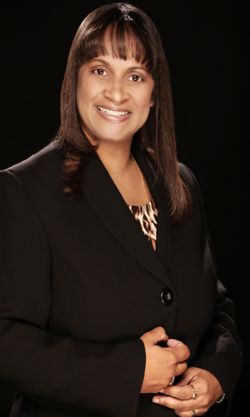 Rev
Contact Information
Shekinah Worship International Ministries
P.O. Box FL600
Flatts, FLBX
Bermuda
Phone: [441] 504-9235
Rev. Dr. Maria Seaman is the founder and Pastor of Shekinah Worship International Ministries (SWIM) at Shekinah Worship Centre, Bermuda.
Dr. Seaman's journey to her current calling by God began at the age of seven when her mother led her in the sinner's prayer as she knelt beside her bed. Growing up in the New Testament Church of God, a Pentecostal church, prepared Dr. Seaman for her position as Pastor, as she held various positions of trust including teacher of the New Members' Class, Island Evangelist, and Radio Minister.
In 1997, Dr. Seaman heard the voice of God speak to her concerning her call to the pastorate, which led to her obtaining her Master's and Doctoral Degrees in Biblical Studies from Andersonville Theological Seminary. She has preached in Trinidad, Barbados, South Africa, and many places within the United States, constantly seeking God, obeying his voice, spreading the Good News of the Gospel of Jesus Christ, and ensuring that she always worshipped God "in spirit and in truth."
In October 2005, Dr. Seaman began to formalize plans for her move into purpose and destiny; so in September 2006, Shekinah Worship International Ministries at Shekinah Worship Centre, Bermuda was birthed. Each week Dr. Seaman delivers a fresh word to God's people, using visual aids to illustrate the message and help make the Word crystal clear to everyone present.
Dr. Seaman's preaching and teaching style can be partially attributed to her original vocation as a Biology and Science teacher for nineteen years in the local school system. She is an author of three books, The World of the Womb in God's Plan for Man, Wombs II, and A Voice Crying Out in a Wilderness Called Paradise. Dr. Seaman writes a weekly column in the local newspaper and hosts a weekly radio broadcast, Echoes of Shekinah. She recently established Vine Creations House Publishers, for the express purpose of editing and publishing works by other authors and poets. In March, 2012, Dr. Seaman will begin hosting the talk show "Light It Up" which will air on the Church's local cable T.V. channel, S.W.I.M.TV Channel 86.
Dr. Seaman, the second child of Mr. & Mrs. Raymond Russell Sr., is married to Elder Kent Seaman and they have been blessed with three daughters, K'Maria, Jenna-Maria, and D'Hstiny. Her greatest mission in life is to raise her daughters to be God-fearing, Holy Ghost filled, Christian women, fulfilling their purpose and destiny.
Dr. Seaman firmly believes that, "The safest place to be, is in the will of God."