Bishop Bertha Greene
DISCLAIMER: PreachingWoman.com does not recommend, accept, or affirm ministry opportunities for the speakers listed in our speaker's bureau. Each speaker listed administrates and facilitates their own ministry opportunities. Please contact their ministry or website directly for more informtion or for booking purposes. PreachingWoman.com only administrates and endorses events sponsored by BreakForth Ministries and Consulting, Inc., parent Organization of PreachingWoman.com. When contacting any speaker in our bureau, please be prepared to provide references and credible history regarding your ministry opportunity.

DOWNLOAD SPEAKER'S BUREAU APPLICATION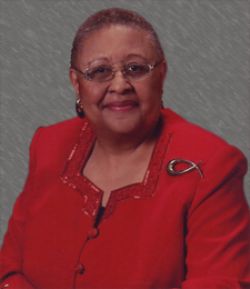 Sacred Zion Full Gospel Baptist Church
Bishop Bertha Greene is the Senior Pastor and Organizer of Sacred Zion Full Gospel Baptist Church in Baltimore, Maryland. Believing in the vision and leadership of Bishop Paul S. Morton, Presiding Prelate of the Full Gospel Baptist Church Fellowship International, Sacred Zion was the first church to be organized and set apart (1996) under the Fellowship in the State of Maryland.
As a member of the Maryland State Full Gospel Baptist Church Fellowship for nearly 15 years, Bishop Greene has held several offices within the Fellowship: Director of Ministerial Alliance, District Overseer for Baltimore City (September 2007), and State Overseer for the State of Maryland (November 2008). In November 2010, State Overseer Bertha Greene was elevated to Bishop Candidate. Upon completing the Full Gospel School of Episcopal Studies, she became the Bishop Designate for the State of Maryland on March 28, 2011. She gives the praise to God knowing that it is He who chose her to receive a Bishop's Confirmation on June 28, 2011.
An active member in the community for 11 years, Bishop Greene served as Board Chair of Project ARISE, a CDC-funded Faith-Based HIV/AIDS Prevention initiative. She was a member of the Baltimore City Commission on AIDS; Advisory Board Member of the Johns Hopkins Adolescent & Child Psychiatry Department; an organizing member of Maryland National Black Leadership Commission on AIDS; a member of the West Baltimore Clergy United; a former member of the Ryan White Planning Council of Greater Baltimore; and a former columnist for a local magazine, "A Sister's Dialogue;' writing health-related articles on HIV/ AIDS. Her passion for people to be spiritually healed resulted in her authoring her book, "From the Cradle to the Pulpit" released November 4, 2008. Currently, she is writing a follow-up to her autobiography titled, "Designer Genes."
Under Bishop Greene's counseling, training, and guidance, twenty-six sons and daughters were licensed to fulfill their call to Ministry. In August 2009, husband and wife pastors of Faith Walk Assembly Church in Harford County, Maryland, were ordained, and the church set apart by Bishop Greene. God continues to afford her the opportunity to minister as she travels throughout the U.S. and Africa.
Bishop Greene holds a Bachelor of Science in Theology, Master of Divinity, and Doctorate of Ministry from Family Bible College and Seminary in Baltimore, Maryland.
A native of North Carolina, she is the daughter of Rev. Samuel B. and Alma Clanton and the, eleventh child of twelve siblings. Bishop Greene serves side by side in Gospel Ministry with her husband, Chairman Deacon Emeritus Ronald W. Greene, Sr. Bishop Greene loves being a wife, mother, foster mother, grandmother, and great grandmother. They have seven children: Carlee, Ronald, Phillip (deceased), Maria, Donna, Anthony, John; and son, Sidney Woods, 23 grandchildren and 6 great grand's. Above everything, Bishop Greene merely asks that "you pray she remains focused as she continues to carry out God's Will.