Pastor Chandra Midgette
DISCLAIMER: PreachingWoman.com does not recommend, accept, or affirm ministry opportunities for the speakers listed in our speaker's bureau. Each speaker listed administrates and facilitates their own ministry opportunities. Please contact their ministry or website directly for more informtion or for booking purposes. PreachingWoman.com only administrates and endorses events sponsored by BreakForth Ministries and Consulting, Inc., parent Organization of PreachingWoman.com. When contacting any speaker in our bureau, please be prepared to provide references and credible history regarding your ministry opportunity.

DOWNLOAD SPEAKER'S BUREAU APPLICATION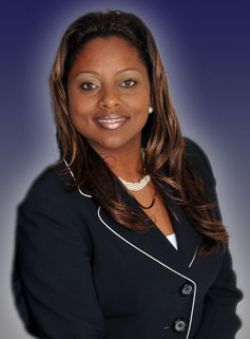 Co-Pastor Chandra Midgette, a native of Pinetown, North Carolina is the wife of Pastor Timothy Midgette and serves along side her husband as Co Pastor of Kingdom Builder's Christian Church in Durham, North Carolina. Co-Pastor Midgette has served in several capacities as an exemplary leader and an example of a virtuous woman.
Co-Pastor Midgette graduated from North Carolina Central University with a Bachelors of Business Administration with a concentration in Computer Information Systems. Pastor Chandra has subsequently worked in corporate America in various leadership positions for over 10 years.
Pastor Chan has a powerful healing, deliverance, and practical teaching ministry. Currently, Pastor Chandra serves the women by example as the leader of Beauty for Ashes Women's Ministry. This healing ministry teaches, encourages and guides women to develop a more intimate relationship with Christ. In addition, Pastor Chandra ministers in mime along side her husband and travels extensively on missions trips to preach the gospel of Jesus Christ.

While obligations to ministerial commitments are a priority, Pastor Chan ensures that her other covenant relationships are well maintained. She faithfully serves as her husband's helpmate and as an involved mother to their two sons, Lasone and Jamal.