Dee Stokes
DISCLAIMER: PreachingWoman.com does not recommend, accept, or affirm ministry opportunities for the speakers listed in our speaker's bureau. Each speaker listed administrates and facilitates their own ministry opportunities. Please contact their ministry or website directly for more informtion or for booking purposes. PreachingWoman.com only administrates and endorses events sponsored by BreakForth Ministries and Consulting, Inc., parent Organization of PreachingWoman.com. When contacting any speaker in our bureau, please be prepared to provide references and credible history regarding your ministry opportunity.

DOWNLOAD SPEAKER'S BUREAU APPLICATION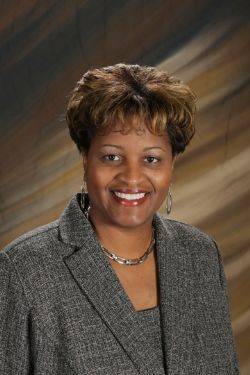 Luke 4:18-19, "The Spirit of the Lord is upon me, because he hath anointed me to preach the gospel to the poor; he hath sent me to heal the brokenhearted, to preach deliverance to the captives, and recovering of sight to the blind, to set at liberty them that are bruised, to preach the acceptable year of the Lord."
The mission of Dee Stokes Ministries is to be a vehicle through its Worship Experience for God to move in and through His people. DSM seeks to encourage God's people through SONG, PRAYER, and DEVOTION, and teach them that no matter where you are in life, or what you did yesterday, God loves you and He is worthy of ALL the praise. Worship is ALL that we are responding to ALL that He is (Warren Wiersbe)!
The vision of Dee Stokes Ministries is for all who attend our Worship Experience to encounter the true and living God. Whether it is for the 1st time or the 100th time, we want God to minister to, heal, and deliver His people through Dee Stokes Ministries.
Teacher, evangelist, author, educator, and ordained minister Deanna M. Stokes spent 18 years as a basketball coach before retiring from coaching to work in ministry full time. She worked at such institutions as the University of Alabama at Birmingham, Texas A&M University, Winthrop University, and the University of Nebraska as an assistant coach. Stokes was head coach at East Carolina University, Winston-Salem State University, and Southeastern University. She was also an Assistant Professor of Education at Southeastern.
Stokes is currently a doctoral candidate in the School of Education at Liberty University. Her research interests are emotional intelligence, cultural intelligence, transformational leadership, and burnout. In 2010 Stokes completed an Education Specialist (Ed.S.) degree in Educational Leadership from Liberty and also holds a Bachelor of Arts degree in Sociology from UNC Charlotte as well as a Masters of Public Administration from DeVry University.
Besides her 2010 book Experiencing GRACE: One woman's year long journey with God after the death of her mother, which is under her pen name of D. Michelle Stokes, she wrote a story for the 2009 Chicken Soup for the Soul: Inside Basketball book entitled "Sideline MVP." She also enjoys writing devotionals, and feels a very strong calling on her life to serve God in a greater capacity.
DEE STOKES MINISTRIES: A WORSHIP EXPERIENCE, SONG, PRAYER, DEVOTION was birthed in Ms. Stokes's spirit in 2009. The ministry continues to grow under the guidance of the Holy Spirit and is geared toward youth and women. Dee speaks at churches, colleges, seminars, small group meetings, workshops, and conferences. For booking information please email info@deestokes.org.