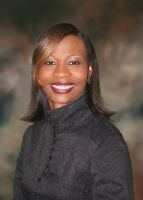 The Minister's Biography
Written by
Rev. Dr.
Debora C. Hooper
Often times when ministers are asked to speak at churches, they are also asked to forward their biography. This piece of information is a brief synopsis about the minister and is basically used to introduce him or her to the inviting church. Because of its importance, it is without question, that every minister should have one, and it should be readily prepared when called upon to solicit it. To make sure that is the case, and that it is one of excellence, let us consider a few pointers:
1. Keep the bio short. Because you are a minister, people want to hear you, rather than read about you. So, do not keep them anxiously waiting by burdening the reader (and listener) with a long bio. Keep it short. At the same time, try to narrow what the individual is going to read by making sure the information fits on one typed 8 ½ x 11 page paper. Single space the lines, but if it is really short, double space them but more importantly, make sure that the font size is legible and in black ink. Lastly, forego the bio once you have ministered at the church a few times and they are familiar with you and your ministry. Your name and ministry now precedes you!
2. Less is best. Over the years as you do the work of the ministry, like a resume, your biography will build. Although you have achieved much, it is not necessary to highlight all of it on your bio. Again, to keep your bio from being too lengthy, keep your accomplishments to a bear minimum and/or in categories. For example, if you have a Master's Degree, there is no need to highlight any previous degrees; it's understood. In addition, if you have ministered at major conferences or been featured in any media outlets (t.v., radio), highlight only those which are most popular to your audience (Word Network, BET) or simply state that you have appeared in such media outlets. Of course, however, do note specifically in your bio, a brief testimony, your church and name of senior pastor. Lastly, feel free to prepare several ministerial biographies and use them accordingly with the occasion. For instance, if you've written a book or recorded a cd, build your bio around it, but use another if you are going to do a youth conference.
3. Check and Double Check. This point cannot be overemphasized. One of the worst things that can happen in a worship service is that someone is reading your bio and stumbling over the words. Remember that when this happens, it reflects you, your ministry and your church, therefore, check and double check your bio for sentence construction, spelling and grammar. For excellence, don't hesitate to ask someone to review it that specializes in writing or use a dictionary or thesaurus, if necessary. Lastly, use this writing tip. Keep your sentences short and use the simplest words; they make for easy of speaking and listening and remove difficult interpretation.
In conclusion, you may find that putting a perfect bio together is no easy task. However, while it may take some time to do so, once you've mastered it, you can proudly send and resend it as often as necessary to all inviting ministries and churches. So preacher, if you need to go back and revise or sharpen your bio, get to work, because as God's representative in the earth, you must represent Him well in both word and deed! Shalom!
About Dr. Hooper:
Rev. Dr. Debora C. Hooper is the Author of Hooper's Evangelist & Minister's Handbook and the Pastor of Greater Works Worship Center in Brooklyn, NY.

For ministry invites, questions and comments, reach her at debora.hooper@verizon.net or www.myspace.com/deborahooper. To receive upcoming ministry newsletters and information, join her email list at

www.greaterworksworshipcenter.com

or

www.DeboraHooper.com