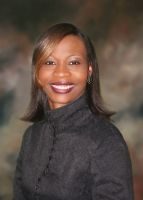 Traveling to Ministry Invites!
Written by
Rev. Dr.
Debora C. Hooper
Welcome to the month of May! A time when the weather is getting warmer, more people are coming out, and there are so many more things to do. At the same time, it is around this season when the minister's calendar also begins to escalate and traveling becomes more of a part of the "work". Therefore, in an effort to make sure that you're ready to hit the road and arrive at your destination safely, here are a few short tips on two of the most popular modes of transportation taken from my book, "Hooper's Evangelist & Minister's Handbook":
1. Automobile. This is probably the most popular mode of transportation to ministry invites. Therefore, when using your car, be sure to get your normal checkup and annual repairs (fluids, hoses, oil change, tires) to make sure its road ready. At the same time, before pulling out to travel, stop at the gas station to make sure your tires are well inflated and that you have enough gas for a roundtrip. This will avoid you having to talk to strangers, stop at unfamiliar gas stations, as well as paying more than normal for gas. In addition, as you make your final arrangements with the church, make sure you also get specific directions (attach it to the ministry invitation letter) to the church or have an up to date navigation system in your car to avoid arrival delays. Keep the directions handy (in the visor) so that you can stay focused on the road. Also, since you may have to do some highway driving, prepare for tolls by having some loose change and small bills available, in addition to a working charge or debit card, roadside service number and of course a charged cell phone for emergency purposes. As a precaution, always take your cell phone charger but try not to use your cell phone during travel to alleviate the battery being dead in case of an emergency. (Use a hands free phone or risk getting caught and paying for a ticket with a surcharge that might be over $250).
Lastly, "two is better than one" so if you can, travel with someone. However, choose someone who is alert, good company, conversational and most of all a licensed driver to assist you if need be. If you must drive alone, stay in touch with someone upon ministry arrival and departure and if necessary, and especially for longer trips, (four hours or more) consider discussing with the church an overnight hotel stay in order to regain your strength for the return trip. Remember, getting your rest (not Starbucks!) may just save your life! Selah.
2. Airplanes. If this is becoming your normal mode of transportation, you might as well get used to learning all about airlines, airports and airplane tickets or long lines, missed connections, and high change fees will be your lot! If you're a preaching woman who's just starting out using this mode, empower yourself with this information!
For starters, try to stick with one particular airline and sign up to accumulate points for free plane trips on their mileage reward program. (Note: sign up for all hotel and airline reward programs) Next, the best airline ticket today is an e-ticket. Along with your boarding pass, (which can be printed out online) keep it in a handy place for presentation to the agent. On your travel itinerary is a confirmation or record locator number. This number is to be used when retrieving your boarding pass, making changes or searching for any type of travel information for your trip. If you don't print out your boarding pass ahead of time, use this number at the airport's kiosk machine to print out your ticket.
Of course, arrive at the airport at least 1 hour (domestic) prior to flight time to avoid long delays or missed flights. While bringing your luggage, less is best and if you can, always try to keep your luggage with you, especially when changing plans. If you're an overpacker and have to check your luggage, keep in mind that any travel changes can be a disaster once you separate. So remember, less is best and today, cheaper too! Speaking of travel changes, make sure you have an 800 number for your travel airline. Put it at the top of your itinerary or ministry letter for accessibility. At the same time, sign up with airlines so that they can contact you when they become aware of any flight changes. There is no since in going to the airport to sit around - sign up and know before you go!
There is a lot more covered in my book about ministry travel, but I'll have to pause here and will do so with this last and important point. When going through surveillance (eliminate all metal), put your shoes, garments and luggage through first and your purse last. This will ensure that your personal belongings are going through simultaneously when you are; allowing you to keep a good eye on them. Of course you know people have been known to pick up someone else's belongings. So be diligent, heed the instructions, and don't let this happen to you!
With these few travel tips, hopefully your travel will be smarter and smoother. Enjoy your trip and have a safe flight, my sister, and remember to eat while you travel, because you may not eat again until after you've ministered. Be blessed.
**Excerpts of this article have been taken from Hooper's Evangelist & Minister's Handbook
About Dr. Hooper:
Has this or other ministry etiquette articles been a blessing to you? Leave a comment on my website's guestbook at www.DeboraHooper.com. Rev. Dr. Debora C. Hooper is the Pastor of Greater Works Worship Center in Brooklyn, NY and the author of Hooper's Evangelist & Minister's Handbook. Reach her at debora.hooper@verizon.net, Myspace, Facebook or Twitter.