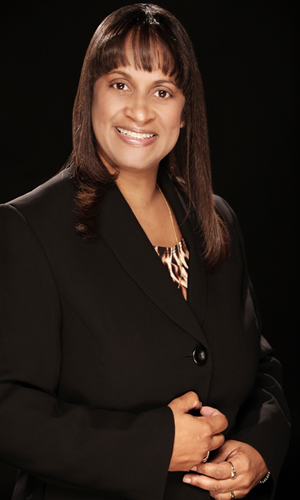 One of the most fascinating things about the Word of God is its ability to be completely relevant for today. It's amazing that a book, a Holy and inspired book written so very long ago, is spot on and able to meet the needs of today.
St. Matthew 15:25 Then came she and worshipped him, saying, Lord, help me.
26 But he answered and said, It is not meet to take the children's bread, and cast it to dogs.
27 And she said, Truth, Lord: yet the dogs eat of the crumbs which fall from their masters' table.
28 Then Jesus answered and said unto her, O woman, great is thy faith: be it unto thee even as thou wilt. And her daughter was made whole from that very hour.
Let's take a look at this account of a mother who found herself in dire straits. This mother had a daughter who was "grievously vexed". In other words, this daughter was suffering from a state of continuous torment. Now you can only imagine this mother's sorrow and subsequent grief.
I believe that this mother loved and adored her daughter and therefore her daughter's pain became her pain. As we meditate on the text, we can conclude that this woman's love for her daughter was so all-encompassing that her daughter's problem was actually her problem. As long as her daughter had an issue of mega-proportions, this mother likewise had a mega-problem.
Is this not how families should be? Shouldn't the parents of today be troubled when their children are troubled? Shouldn't parents be bothered and perturbed by the fact that their child is without peace or without the ability to live a peaceful and quiet life?
The mother in the text had qualities which I believe that any mother of our 21st century should possess in order to effectively fight for the life and future of her lost child.
She was:
Diligent - this mother was in search of an answer for her current family dilemma. The bottom line was that she was not going to rest until her daughter was once more operating in her right mind.
Directed - this mother was in search of Jesus because she had heard the many testimonies of what Jesus had done for others.
Determined - this mother did not lose focus on her goal, even when it seemed as if Jesus would not even bother to deal with her. When she first approached Jesus, He ignored her. Then Jesus seemingly demeaned her. Yet, this mother still recognized that Jesus had what she needed.
Destined to win - this mother was not going to receive a "no" from Jesus. She had found Jesus and was going to receive from Him.
Mothers, I want to know one thing. Are you willing to approach Jesus for whatever you stand in need of? Just what are you willing to do in order to bring healing to your household?
I believe that many mothers have tried various methods to bring about peace in their homes, and yet today, their homes are still missing that key ingredient, peace. I challenge you mothers to do something different in order to obtain different results. I challenge you to become diligent, directed, determined, and destined to win. Go after Jesus, find Him, and receive what you need for your own house. Your daughter needs you focused on finding Jesus, so that she may escape her present world of sin, sickness, and disease. Do not hesitate. There is a way out, and His name is Jesus. Blessings Abound!