Y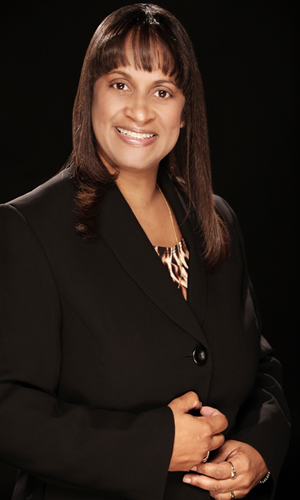 ou often hear people saying that you have to give respect in order to get respect. In other words, there are many who will not respect someone else because they feel that the other person has disrespected them in some way.
James 2:1
My brethren, have not the faith of our Lord Jesus Christ, the Lord of glory, with respect of persons.
2 For if there come unto your assembly a man with a gold ring, in goodly apparel, and there come in also a poor man in vile raiment;
3 And ye have respect to him that weareth the gay clothing, and say unto him, Sit thou here in a good place; and say to the poor, Stand thou there, or sit here under my footstool:
4 Are ye not then partial in yourselves, and are become judges of evil thoughts?
5 Hearken, my beloved brethren, Hath not God chosen the poor of this world rich in faith, and heirs of the kingdom which he hath promised to them that love him?
6 But ye have despised the poor. Do not rich men oppress you, and draw you before the judgment seats?
7 Do not they blaspheme that worthy name by the which ye are called?8 If ye fulfil the royal law according to the scripture, Thou shalt love thy neighbour as thyself, ye do well:
9 But if ye have respect to persons, ye commit sin, and are convinced of the law as transgressors.
10 For whosoever shall keep the whole law, and yet offend in one point, he is guilty of all. (KJV)
According to James 2, the respect you must give is not based on the behavior or attitude of the other person. No. The respect you give is actually a reflection of what is in you.
There is a saying about a computer: "Garbage in: garbage out." The same is true for people, regarding respect or indeed disrespect. The real reason you have the ability to disrespect is because that is what is in you. Hence, when you are driven to the point of "telling off" someone or disrespecting someone, it is because there is something within you in the first place.
You must begin to stop and use your moment of disrespecting another to deal with the disrespect within you. It can be an excellent thing. For it is only as you recognize the impurities within yourself that you can then be molded and shaped into the image of God by the work of sanctification.
I believe it is all about perspective; that as you recognize that God wants to perfect you, you are more willing to deal with those things that are not a reflection of God's perfect love.
Christianity has come a long way. Indeed, some may feel that Christianity has moved from a homey type of environment to a more business-orientated space. The real issue is one of respect.
One of the greatest challenges of any organization is when they accumulate more than they ever had in the past, i.e. financial growth. For it almost becomes second nature to many, even in the church, to then begin to categorize people. Unfortunately, people then get placed into certain groups or cliques based on what they wear, where they work, how much they are thought to tithe, the car they drive, and who they know. That is wrong, because it suggests having two different forms of respect: one respect for the "right people" and another for the "wrong people." That is not respecting as God demonstrates respect.
There is a reason that Jesus died for ALL; He respected all the same way. Jesus thought all worthy enough to ransom His life. Jesus did not just die for those that loved Him. Oh no, He even died for the thief hanging on the tree beside Him. Jesus even died for the soldiers that were positioned to guard His body. Simply put, Jesus had respect towards all.
Can you imagine if Jesus decided to die for those who had treated him right? Can you imagine if Jesus only promised eternal life to those who treated Him well?
Child of God, respect all because respect is in you. Do not live according to the "get-back" standards of this world system. Do not allow the attitude of worldliness to infiltrate your mind and your heart.
Love and respect all because it is the right thing to do and not because someone deserves it. Only then will you turn the world right side up with the gospel message of Jesus Christ.