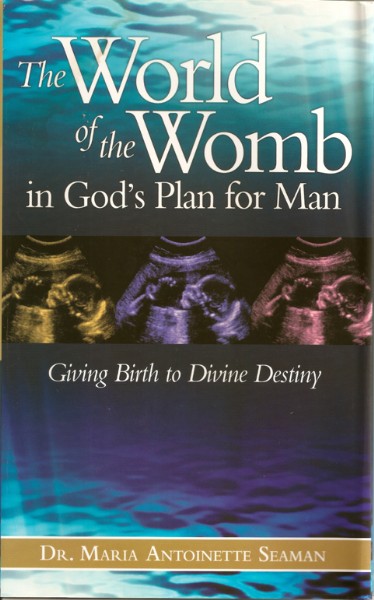 The World of the Womb In God's Plan for Man
Written By Dr. Maria Seaman
Get ready to experience new blessings birthed in your life!
Drawing upon her own life experiences and unique revelations about the dynamics of birthing from the womb, Dr. Seaman reveals to you how your very life is a womb that:
· Carries what God has for you
· Is a place of tremendous investment for your future
Get ready to learn:
· How to protect your "womb" against the enemy's tactics
· How to nurture your womb for the blessings God wants to birth in your life.
Learn about the seven wombs in existence: The Mind of God, The Universe, The Earth, The Man, The Woman, The Natural (Physical) Womb, The Spiritual Womb- Your Mind.
Get ready to let God birth the great things He has for you!
Click Here to Purchase!