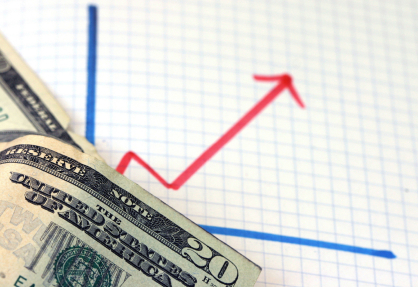 Learning to be responsible caretakers of the finances that God has given us is a difficult challenge for many Christians. There is no need to be alone struggling with financial and investment decisions. The Bible urges us to seek wisdom and advice. A challenge is to find someone with similar values as yourself. Working with a competent Christian financial advisers to help with Christian investment can be very useful when trying to maximize return on investment. Regardless of if you make a little money or a lot, you can always invest.
Christian professionals in the financial advisement arena use the principles of Bible-based financial planning. The Bible has more than 2,000 verses dealing with money, finances and financial planning. Any competent Christian Investment Advisor uses the Bible as a guide to working with customers. Some issues that are commonly addressed are budgets, debt, financial planning, savings, investments, tithing and much more, all based on Biblical principals. Becoming better stewards is important to our well being as believers. The abundance that God desires for you can be yours if you follow the financial wisdom of the Bible.
A Christian faith based financial planning company can be defined as one that combines the Christian faith with traditional standards of financial planning. Christian investment managers manage investment accounts and money management issues with Christian values in mind for customer accounts. To be effective managers of client funds and investments, all investments that don't fall in line with Biblical principals are avoided.
Professional Christian investment advisors will provide financial planning and investment advice without being influenced by sales commissions. The goal will be to help clients make good financial decisions with Biblical principles of wealth management. Financial planners, who believe in Jesus Christ, believe that the tried and trusted methods are the best approach to providing the most ethical advice for Christian clients. Giving sound advice, based on God's advice, should be most important, not selling financial products.
In the 1990s, investors experienced the longest economic boom in the history of the United States. But after 10 full years of growth, the nation finally come back to a period of economic decline. The impact of cyclical developments and market fluctuations are obviously beyond your control. But there are several powerful strategies that you can use to help protect and manage your retirement portfolio in all economic climates. An asset allocation - with a well thought out timetable for the withdrawal plan withdrawals and insurance long term care - weaves a financial strategy that can help your savings last a lifetime. Therefore, review your asset allocations. Are it's funds distributed adequately among asset classes like stocks, bonds, precious metals, cash and real estate? Your risk tolerance, the target retirement date, and the overall financial situation of everything must be taken into consideration. But most importantly, what does God have to say about it?
Allocations become more conservative as retirement approaches. But even retirees may want to devote part of its growing investment portfolio, including stocks, to protect against the possible effects of inflation. Plan carefully when it comes time to create an income stream from your portfolio. Remember that there are rules governing the withdrawal of tax-advantaged retirement as traditional IRA plans, 401 (k) s and 403 (b) S 0.3. Even if you have to start taking required minimum distributions (RMDS) at age 701 / 2 or face stiff penalty, new rules to simplify the calculation method of RMDS.
If you have a pension or other sources of income you may be able to withdraw least reduce their tax burden and leave more of their pension fund intact so you can continue to grow tax deferred. Provide options for health care. The cost of maintaining a nursing home and home health care has increased dramatically, but many retirees need a day of long-term care for an injury or chronic illness. An insurance policy long term care can help protect against the loss of dangerous species during their retirement years.
No matter where you stand on the wealth scale currently, educating yourself on proper Christian investment strategies will insure your long term success and financial balance. It's never to late...or early!
Laural Langmeyer is a Christian based financial advisor who has been working with Christian families for over a decade to help create wealth, eliminate debt and structure healthy Biblical foundations for life long financial success. Laural is passionate about educating families and individuals about faith based, intelligent ways to not only free themselves from debt, but build healthy abundant wealth along the way. She lives by the Giver's Gain philosophy and continues to have God as her co-pilot.
Disclaimer:
*****The advice within this article is not the express opinions of BreakForth Ministries and Consulting, Inc. or PreachingWoman.com. The financial advice and opinions therein solely belongs to the author and has be provided only for means of consideration and should not be considered as endorsed or financial advise on behalf of this ministry. Other than the suggestion of following biblical principles, all other advice should be consumed or adhered to only at the readers personal discretion.