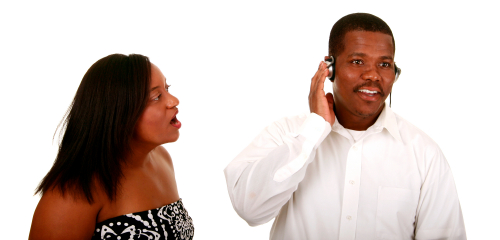 Show Patience In Your Relationship
1 Corinthians 13:4-7, NIV: Love is patient, love is kind. It does not envy, it does not boast, it is not proud. It is not rude, it is not self-seeking, it is not easily angered, it keeps no record of wrongs. Love does not delight in evil but rejoices with the truth. It always protects, always trusts, always hopes, always perseveres.
With all that goes on in a relationship, patience is something that you MUST have in order to survive the ups and downs. For example, as time goes on you may find out some things about your partner that you may not like or understand, and you want them to change. And, your partner may agree that he/she should change, but because they have been doing it so long, it may take some time.
If you are impatient, you will only make matters worse and what you want to accomplish will not happen because you've allowed your impatience get the best of you. However, w
hen you allow patience to have its perfect work, your partner will know that you are there to help them along the way, and they will feel good about making the changes, which may have been harder to change at first, but now have become easier and easier to cope with because of the love and patience you have shown to them. So, show a little patience. You will find that it will go a very long way towards a happy and productive relationship.
About the Author
Anthony Small, contributing editor for PreachingWoman.com, is an entreprenuer that loves to write for the glory of God.